Rust Valley Restorers: Season 1
(2018 - 2019)
Where to watch
Subscription
You might also like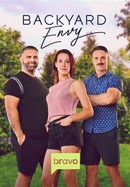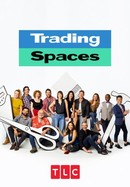 Rate And Review
Rust Valley Restorers: Season 1 Photos
Audience Reviews for Rust Valley Restorers: Season 1
Episode was supposedly about a 1966 Mustang restoration. Shows the wrecked car, shows a couple of difficulties with getting the engine inside, next scene the car is pristine like new. What about the paint? The rest of the process? Nothing. Guess it was ', watchable'.

WHAT A JOKE. terrible work done in a dirty shop, averys phoney laugh is hard on the head its funny sometimes but restoring cars come on, these guys are terrible. compare them to say joe martins show of restoring cars is laughable, they could never make it fixing cars if they had to please please end the show and find something professional the us boys are laughing at us

When i started to watch this my expectations were low. But I think its amazing, because its real i guess. The The employes Mike everyone they are Just authentic they are Not Charakters playing a role they are just who they are, i think nothing ist staged Here or it does Not feel Like it at all it feels very real and Natural and even Humble Sometimes. Mike remembers me of Rick from Rick and Morty, he is like a real life version of Rick. I am looking Forward for the next season. By the way the guitar Tunes at the Soundtracks in the background are really awesome.

The protagonists are so incompetents ! I can't understand how they can make a tv program. They're not funny, they don't know what they're doing.

Rust Valley Restorers has a lot going for it. It is set in a beautiful part of the world where everyone seems to be "car crazy", it is funny due to it's weird cast and it is really informative.

Love this show so much and hope they make more. The guys are hilarious and they do beautiful work.

Honestly it's a great show. The cars are awesome and the personalities are even better. Definitely watch this.

Kept me entertained. Funny and some cool cars.

Great personalities and humor.

The show was alright imo they focused too much on the drama and not enough on the cars. A lot of the show also feels heavly scripted and awkward. They also talked about the same problems so much that it just got annoying, yeah okay so whats his name likes cars and doesn't like selling them, meanwhile he also made almost 50k in the first couple of episodes soo it's not like they are gonna starve anytime soon. There are better car shows out there that will teach you about cars or just are more interesting. I like the look at Canadian car culture, shame it's tied to a show that is clearly scripted by some reality TV show writer.