Saved by the Bell: Season 2
(2021)
You might also like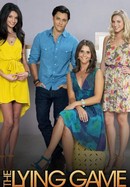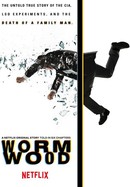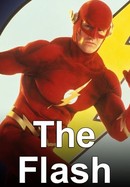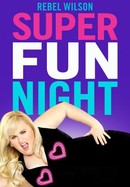 Rate And Review
Saved by the Bell: Season 2 Videos
Saved by the Bell: Season 2 Photos
Audience Reviews for Saved by the Bell: Season 2
Kudos to developer Tracey Wigfield and the creative team for making Saved by the Bell season two even better than the debut season. And that's saying something, because I really enjoyed watching the first season. The themes explored in the second season of Saved by the Bell included divorce, feeling inadequate when dating someone rich, transphobia, the importance of queer-inclusive spaces, standing up for what you believed in, emotional wellbeing, being present for your friends, and the list goes on. Saved by the Bell is a comedy show that has something to say. Certain comics, still stuck in the old ways of their so-called comedy routines, can learn a thing or two from this show. From well-written queer representation to smart jokes and engrossing storylines, I have my fingers crossed the series gets renewed for a third outing soon! Read more of my review - https://thegeekiary.com/saved-by-the-bell-2020-season-2-review-even-better-than-the-first-one/103155

Without skipping a beat Saved by the Bell continues the over the top cheeseball hilariousity and I can't help but love how much fun this series is. Definitely my modern day favorite for me and a show that I'll look back on fondly as I do with Friends and Seinfeld. Here's what I had to say about season 1 ----- While I can't remember much of the original series I do know I grew up watching it and I didn't expect much from the reboot. I was so surprised by the awesome cast, corny and over acted as it is, hyper attention to be inclusive but ultimately this completely silly commentary on modern social issues like racisim or transgenderism is done with such levity that I couldn't help but grin the entire time the cast hams it up with clever but outlandish gangs. For me this is easily one of my favorite modern day series and one of the freshes reboots of any movie or series I've ever seen. Season 1 was fantastic and I'm ready 2 episodes into season 2 and can't get enough. While all the characters are standout, new and old cast members nail their ridiculously stereotyped characters I would say special note goes to Lexi the highschool transgender cool girl/mean girl for totally mashing it with a hilarious richie rich girl performance and Daisy the over archiving goody goody transfer student of Dominican and Puerto Rican decent who wants to fix all the worlds problems one fundraiser at a time. Honestly this show is way over the top and total cheese but I love it!

The nostalgia is what kept me watching this season. However, with that being said I don't like how they have basically made Zack and Kelly Paradys of themselves. As far as the rest of the show goes...there is a lot to like as far as their ability goes but I think the producers and writers are missing why so many of us still like the original Saved by the Bell. It was/is silly and ridiculous but also still wholesome. This season went way into left field (not a political comment) with the swearing, and one of the actresses talking about dildos and being a "sl*t who can code". Really disappointed in this season because of stuff like that. I hope that changed for season 3 or I maybe done.

I feel like the show has found it's footing after the first season. It wasn't as overly focused on racial and social differences although there's still enough references woven in that it's message is clear. It was funny and fans of the original series will still enjoy the nostalgia.