Scorpion: Season 1
(2014 - 2015)
You might also like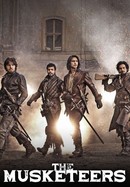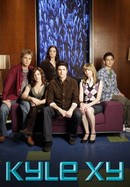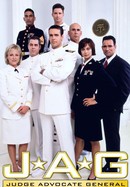 Rate And Review
Scorpion: Season 1 Photos
Audience Reviews for Scorpion: Season 1
Until the 4th season it's worth to watch....but few episodes of final season are worst.....Finally as of I think the team ditched Walter for that paige...

I have really enjoyed watching season one and went to watch season two right away. It has action and a story along side. The story makes you want to binge watch all the episodes. And it is really awesome to see how the writers have written all the solution science based, what is super impressive!

The show was Great. It is a team of geniuses using only their natural abilities and unique talents to " Save the Day". As far as their characters are concerned, they are also unique, entertaining and work extremely well together. I believe your review to be garbage and I ask for a review of your review.

A perfect storyline, a straight character development at the protagonist, and excellent actors with outstanding acting performances characterize this season. The story could even stop at the end of the season, as it practically follows a complete classic line: introduction, a path to top conflict, explosion, and a solution finally. I suggest watching it because this is an intelligent story with great characters, beautiful and exciting moments, and interesting scientific novelties.

I really enjoyed the show. I personally liked the more geeky elements, definitely prefer this more than Big Bang Theory. Though the actress that played Happy bothered me.

As a lot of people say: "it is an obvious plot." Maybe, just because every episode doesn't end with a cliffhanger doesn't it mean that the next episodes' the same red thread.

Despite of bending reality in their solutions to an extreme, the actual interaction between the characters is great. Super good acting and script.

Scorpion is a great TV-series! It has action, science, drama, romance and humor.

A primeira temporada é muito boa. Inclui muito conteúdo de matemática, física e ciência, e muitas pessoas gostam disso. Eu, pessoalmente, não gosto, mas diverti-me imenso. As aventuras destes génios são únicas e inesperadas. Cada episódio traz algo novo e os personagens são divertidos e entretêm, até porque eles fazem algumas boas piadas.

Global annihilation -> Ridiculous far fetched science trick to save the day -> Overdrawn plot twist which quadruples earlier danger - Even more unbelievable deus ex machina and everyone goes home happy. Painfully unoriginal and would not recommend.