Frankly It's Becoming a Habitat
EPISODE: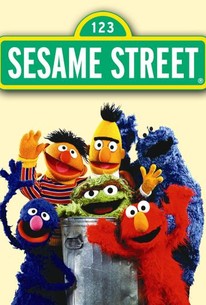 Episode Info
Big Bird is eating a hot bowl of soup on a cold day outside Hooper's store. Freddy Flapman, from Flychert Real Estate finds Big Bird and tries to convince him to migrate somewhere warm. Freddy Flapman tells him that he might like living in a new habitat. Big Bird thinks it would be fun to see pictures of these other bird habitats, but Freddy Flapman has a better idea! Why not a virtual tour?First, Freddy Flapman takes Big Bird to the beach where there are pelicans and gulls and beautiful ocean views. Big Bird decides that, although he likes to visit the visit the beach, he doesn't want to live there. Freddy Flapman then transforms Sesame Street into a big swamp! Big Bird learns all about this habitat, where owls and ducks like to live, but decides it's not the right one for him. Freddy Flapman pops up again. This time Freddy Flapman claps his hands and Big Bird's nest area is turned into a beautiful rainforest! Big Bird likes it. The rainforest is warm and colorful and has animals of every color and size. In fact, Big Bird likes it so much he wants to move there! Big Bird begins packing and waving good bye to all of his friends on Sesame Street. Just as he is about to leave, Big Bird's friends remind him of all the things he would miss if he migrated to the rainforest. Big Bird realizes he can't leave Sesame Street, after all this is where all of his friends are. Big Bird decides to stay put, Sesame Street is where he belongs
Discussion Forum
Discuss Sesame Street on our TV talk forum!