Sherlock: Season 4
(2017)
Where to watch
Buy
Buy
Buy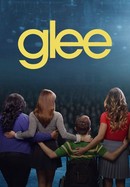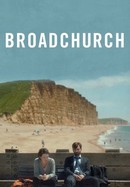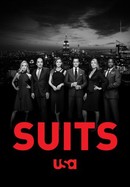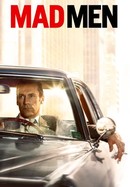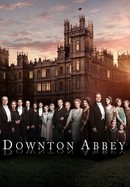 Downton Abbey on Masterpiece
Rate And Review
Episodes
Air date: Jan 1, 2017
Sherlock Holmes returns to Britain as Watson and his wife prepare for their first child.
View Details
Air date: Jan 8, 2017
Sherlock faces perhaps the most chilling enemy of his long career -- the powerful and seemingly unassailable Culverton Smith, a man with a very dark secret.
View Details
Air date: Jan 15, 2017
Sherlock and Watson face their greatest challenge after long-buried secrets catch up to them.
View Details
Sherlock: Season 4 Photos
News & Interviews for Sherlock: Season 4
Audience Reviews for Sherlock: Season 4
This is my favorite show in the world, I wish there was more. This season felt like it should have been 2 seasons. If they hadn't tried to cram and had instead spent more time on the subjects of this season I'm sure it would be better accepted. I loved it anyway though and am happy we have it.

Season Five please., It's good.

It was different and they focuse more on relationships between characters but there was Cumberbatch and it has these mysterious vibes like others seasons so I give 5 stars because I really enjoyed it.

I should have read the warning signs in Series 3 ("twists" for the hell of it, inconsistent characterisation, increasingly dramatic visual effects, plot points pulled from thin air) but for all its many flaws, and there are flaws, it was still enjoyable. Series 4, though, is BAD. Flat bad, no modifiers no qualifiers no quarter given. The actors are still good, possibly, though it's hard to tell through the veil of forced twists, cardboard villains, and plots that only make sense if all the characters have had their brains surgically removed. (In Episode 1 Mary flees across the world, passing through many countries and continents. We are shown this. It affects nothing: she could have run away to Chiswick and it would have had the same impact on the characters or the plot.) I'm honest, I remember almost nothing in the series beyond: -- Victorian Holmes (actually fun, I won't lie, and is also technically not part of Series 4 which does explain a lot) -- what becomes of Mary (google it, reader. Spoil yourself, and perhaps it may put you off from watching this abomination) -- the absolute CATASTROFUCK that was Sherlock, Series 4, Episode 3. God, it's bad. This doesn't so much have a plot as a series of random twists sellotaped together, as if Moffatt and Gatiss threw a bucket of story dice on the floor and then went with it. Half the story consists of four "geniuses" (or so we're told, but since they spend all their time tripping over their own brains you'll forgive my sceptical punctuation) explaining the plot to each other, but aha, a twist! Three of them have been outmanoeuvred ALL ALONG by the fourth geniusest genius, who is also a woman! She's so clever it's basically magic. This tells us that Moffatt is actually good at writing women despite all evidence to the contrary. (He is not good at writing women.) The second half of the story (third? quarter? the thing is endless) has our heroes re-enact a PG-13 version of SAW, and though Cumberbatch and Freeman are still excellent at doing emotions it's all a bit of a waste, as by this point I'd stopped caring about the characters entirely. Every work has flaws, and "Sherlock" was no exception. The dialogue was sometimes a little too pleased with its own cleverness, yes, but that was part of its charm. The occasional winks to the audience drew people in. The plots, as in the original Holmes canon, might have verged on the outlandish but their very silliness made them fun. Condense all those flaws, magnify them, let them feed off each other in a glut of self-congratulation, and take away everything else, and you get Sherlock Series 4. Reader, save yourself. If I could erase this from my brain and go back to liking Sherlock, I would, but it's far too late for me.

Fantastic show, fantastic cast!

I love this TV show. It was nice ending.

Sherlock is an entertaining tv show which keeps you biting your nails and at the dege of your seat. It has good performances by Benidict Cumberbatch, Martin Freeman and the other cast members as well. The ending was satisfying and a bit emotional. Although it had to cheat a little bit to get there but this small mistake can be forgiven after seeing the greatest twists and turns in this show.

Ending worse than Game of Thrones. The first two seasons were genius, just wish they stopped there.

This show was witty and never dull, but it just tried too hard to be over the top. Sharks jumping sharks.

Only the last episode is bad , but the problem is, that the last episode is very bad.