Sleepy Hollow
(2013 - 2014)
Where to watch
Buy
Subscription
Buy
Buy
You might also like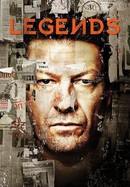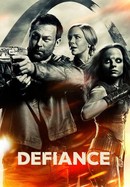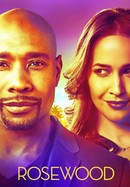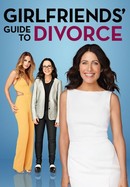 Girlfriends' Guide to Divorce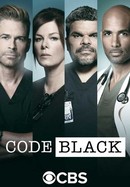 Rate And Review
Sleepy Hollow: Season 1 Photos
Audience Reviews for Sleepy Hollow: Season 1
Love this show! Too bad there are not enough shows like this - interesting to watch, great twists and turns in a story line. VFX could be much better, but forgivable for the pleasure to watch Ichabord and Co fight the evil.

I really enjoyed the first season

While it has a disappointing final episode it takes a silly idea and makes something good with solid writing and direction, a eerie score and a scene stealing performance from Tom Mison

I stopped watching after the part where they justified the dropping of the atomic bomb. Too much propaganda. No, thank you.

Great update of a timeless clasic,Tom Mison and Nicole Behaire are excellent in their roles with strong surport. The links to the past are very creative and add an interesting historical element to the horror format.

a very fresh take on the old story we all know it has a much richer, deeper mythology than we're used to Icabod Crane has awoken in our present day, yeah it's that fish-out-of water element that's been done before but Season 1 reveals why he's now up and about the town of Sleepy Hollow has so many dark secrets that even Lieutenant Abby Mills gets thrown into the mix of it all at first their main enemy looks to be the Headless Horseman of all things but there's much more to his presence than we're lead to believe Crane had a wife who was a witch named Katrina who was trapped in purgatory and there's countless clues pointing to the rise of the apocalypse Abby's sister also comes along later after spending years in a psychiatric facility, her partner is killed off who found out some disturbing information on his own, and another fellow officer falls victim to a demonic entity named Moloch everything is connected in this world so keep in mind there is so much to keep up with but it's good because the show keeps building upon itself our own history is analyzed as well showing what actually went on love the characters, the humor, the dark, gothic feel, the scares, and the expanding world the writers create Alex Kurtzman and Robert Orci once again make the most out of a small town with supernatural elements we shape our own destiny, make our own choices, what do we sacrifice for our safety and our freedom, our fates are intertwined from the start, and love binds family together no matter the odds the finale is quite the eye-opener too with twist after twist making you re-think every episode and what's transpired I have a good feeling the stakes are getting higher and higher Season 2 seems like an assured step into making 'Sleepy Hollow' a surefire hit

Another 21st century reimagining of a story from another time? "No, thanks", I thought to myself. Much to my surprise, three years later, I find myself awestruck by its production values, a quality I didn't enjoyed since Fringe. And looking at its producers, it al made sense. A pitty it all goes downhill with season 3...

"Sleepy Hollow" is th ekind of tv show that keeps the mystery in each espisode, making each of them more interesting each time the serie advance.

An outstanding pilot episode that introduces your not-so-everyday lieutenant to mainstream television and a bizarre man from the past. A great mix of a crime and supernatural genre. Half-star for diversity!

quero baixar ,alguem fala portugues??
See Details