You might also like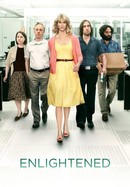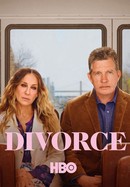 Rate And Review
News & Interviews for SMILF: Season 2
Audience Reviews for SMILF: Season 2
I wasn;t sure how they'd improve on Season 1, but improve they did. Quirky, original, clever, with lots of nods and homages. It all built to a finale that felt, unlike so many others these days, just right.

I can't grasp it. Nice idea, nice acting but it's boring :( Re-watch Weeds.

I want to know how the critics gave this garbage a 100% rating. The show seems to want to be Shameless but fails horribly.

I really enjoyed season 1. I thought that it had great progress with the story line. I watched 2 episodes of season 2 as soon as they released.. They have completely lost their direction with the story. I have lost complete interest.

I really enjoyed season 1, I thought it had a good plot/story & it was moving a long well.. But when season 2 came out, I watched 2 episodes & I had decided then that.. I would be no longer watching as it's gone a total different/weird direction with it's story.

Much weaker than first season. This is more a series of one-off episodes than a season. Weirdness factor has gone up which has positives and negatives but it take attention away from the realistic characters I liked in Season 1. I'd be fine with the cancelling this series after this season.

Watched two episodes and i wanted to find something that would make me laugh. Instead I found a really bland show that lacked characters that i liked or plots that made any sense . Just a really trashy show without laughs, creativity or wit . Just found out it got cancelled as well so good riddance garbage ! Hopefully frankie shaw is done .....there's always porn ;-)

Once you start to understand what's going on behind the scenes with the star/show runner - it makes it very hard to watch

Bad in all ways. Not funny and scenarios are so idiotic.