Snowfall: Season 2
(2018)
You might also like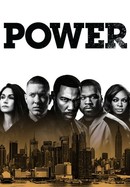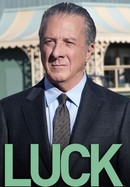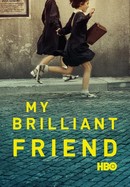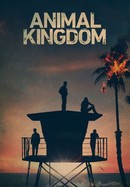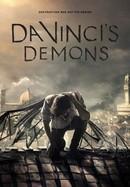 Rate And Review
Snowfall: Season 2 Videos
Snowfall: Season 2 Photos
News & Interviews for Snowfall: Season 2
Audience Reviews for Snowfall: Season 2
John Singleton's best since Boyz n The Hood, might be better. Great acting (Teddy and the CIA just take it to a whole nother level), insane story based on alleged real events about the CIA's covert funding of rebel groups to fight leftists in South America, through the sale of cocaine to burgeoning gangs in Compton. Which some believe started the crack epidemic and escalated the gang wars in LA... amazing production, A+++!!

Great great season. Now we're aware of all the players it really dives into the action. Amazing follow up from s1.

i am surprised this show doesn't receive higher ratings, personally I think it's one the greatest shows on currently. I binge watched all 3 seasons and honestly could not put this show down. Unlike many other series, it gets better with every season. The writing is intelligent, great subject matter, love the cast! I don't often write reviews for tv shows but since this one, in my opinion deserves much higher acclaim, I thought I should. Do your self a favor and watch it!

Character arcs are forming and the stories start linking together. Each episode moves forward in a good pace. A few cliffhangers makes me want to continue watching straight away.

Franklin keeps moving toward something incredibly dangerous and all I could do was enjoy watching the fallout of his good and bad deeds. Very, very good storytelling. It's also visually beautiful because of the big screen-like cinematography. Definitely better than NARCOs this time around.

A very engaging drama which cultivates the crime scene of the 80's and combines it with the shady dealings of the CIA.

I'm not sure I can say snowfall is the best show on tv right now. but, it is the show i am the most excited to see each week. it's the show i'm most looking forward to its next season. right away in episode 2 "the day" season 2 shifts gears into something more EXHILARATING, something more Gripping and fascinating than season 1. and, i thought season 1 was good just not great. season 2 shows us flashes of a series that could possibly one day go down as something very special. Every moment from episode 6 til the last episode 10 will have you on the edge of your seat. i'm giving snowfall 5 stars for the potential it has in future seasons. season 2 by itself is a solid 4.25 stars. (hey somebody has to bring back the old star search scoring format)

Another great season in the books and a 3rd one on the way. If you never watched Snowfall now is the time to jump on board . The storyline is great the acting is good the look of the series the way its filmed is almost perfect. This series has such a real feel to it(like the Wire but not their yet) Its probably the most serious drama series on tv right now.this series has a great twist simply because you like all the drug dealers (like Franklin) because their likable characters but they are the ones getting the whole neighborhood hooked on crack thats being brought in by the government . Mean while The Mexicans are trying to push themselves into the mix and take over.While everyone is fighting for position in the streets Franklins father beats is addiction to alcohol (for the time being) and moves back in with his mother whos just so happens to be the only one doing things legit only to struggle even more.The Series has everything and its a must watch

THIS SHOW SHOULD GET AN EMMY! Season 2 Episode 9 "The Aftermath " brought tears to my eyes. Ya'll don't sleep on this show!

Awesome show many more seasons needed!!!!