Somewhere Between: Season 1
(2017)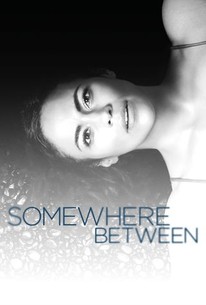 Rate And Review
Somewhere Between: Season 1 Photos
News & Interviews for Somewhere Between: Season 1
Audience Reviews for Somewhere Between: Season 1
Why do they always have to make children brats on shows these days? Just cause you used a PC child doesn't mean they have to have a bad attitude and talk to their parents like crap!

What an incredible show. I had very low expectations and I was pleasantly surprised. I was on the edge of my seat the entire show and in a state of agony till I got to the end. Such intricately woven events with so many players in a game of fate.

I like the story alright and I enjoyed watching the series. There are just scenes that I find very cringy and annoying but I guess that what makes a show a good show. Paula Patton is a goddess but I find her portrayal very irritating. Why is it that she always looks so sweaty? Every episode, I would wish to go inside the screen just to comb her hair at the least.

This show would be outstanding if anyone had noticed that the lead actress Paula Patton is terrible and replaced her before it was too late. I'm not sure who had the hard on for her but literally anyone else could have made this better.

Edge of my seat action and twists and turns. You never know what's going to happen. Really good show!!

The lead actress was horrible. She had one facial expression for every emotion, it looked like she was constantly in pain. I was in pain trying to get through the entire season. I liked the premise but they needed a different person in the lead role.

Would have been better with different lead actress. So bad acting!

The story is catchy but Paula Patton is the worst, even that i want to know what happens next i cant take her jerky movements and over acting.

Devon Sawa was perfect as Nico. I need to see him play more roles like this. All together the shows production quality and writing was spotty but if you can lower the bar on some of the acting and editing then you'll really enjoy this show. It was a fun ride. And by spotty acting I don't mean Devon Sawa. Again, he was perfect. Get past the pilot and you'll be hooked. Might even shed a tear at some point. Won't spoil anything. Give it a watch.