Star Trek: Season 1
(1966 - 1967)
Where to watch
Buy
Buy
Subscription
Buy
You might also like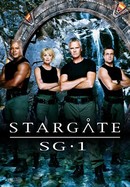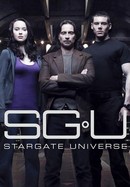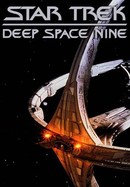 Star Trek: Deep Space Nine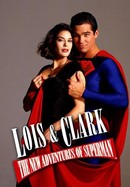 Lois & Clark: The New Adventures of Superman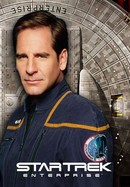 Rate And Review
Star Trek: Season 1 Photos
News & Interviews for Star Trek: Season 1
Audience Reviews for Star Trek: Season 1
Some landmark episodes, and I get why it's groundbreaking for the time, but boy, it's a tough watch by modern standards. But even as a kid in the 80s I struggled to slog through this first season.

This is the series that got me into the franchise. Ever since the 1st episode, I binged it almost everyday. This series will always have a special place in my heart.

Excellent show, some of the best science fiction writing ever! The dynamic between Kirk, Spock and McCoy was always fun to watch. When I first watched it as a kid in the 1970's I could tell the special effects and some of the sets weren't so great but the show more than made up for it!

Star Trek the Original Series is the best thing that have ever hit any screen!

Season 1 of Star Trek is basically just your average 60's show, and it shows. You can sort of tell that Gene Roddenberry and the rest of the crew were new to the idea and hadn't learned to fully develop it quite yet, as about half or more of the episodes feel messy, as well as slow throughout almost the entire episode and very rushed in the last few minutes to keep the runtime 50 minutes or under. The designs of the characters also don't hold up well too much, which was distracting and even sickening for me. However, I do recommend this to Trekkies, as this is still a competent addition to one of the biggest sagas in entertainment history.

The 1st season of the Original Series is a fantastic introduction to this franchise. My favorites for this season are The City on the Edge of Forever, Balance of Terror, Space Seed, The Corbomite Maneuver, The Devil in the Dark, The Enemy Within, The Mengerie, Tomorrow is Yesterday and Arena

Cool 60s show man I love it

It cracks me up that people under the age of 35 can't understand that this show was groundbreaking for its time while it navigated the whim of tv executives and sponsors pulling out due to a black woman on the bridge... The sets are cheesy and the optical effects are sloppy but, so what? We thought the show looked cheesy back in the 80's when I was a teenager. But it was the stories, characters and ethical dilemmas that made it special. Get over your babyish desires for instant gratification and anything that bruises your delicate sensibilities. Was there sexism in 60's Trek? absolutely. It was baked in the fabric of the time. At least they put a lot of care in the 1st 2 seasons (and a few episodes of the 3rd) and you wouldn't have world-building franchises and cos-play or even Star Wars if it wasn't for this show. Period.

My favorite series of the 1960's. Classic series.
See Details