Where to watch
Buy
Buy
Subscription
Buy
You might also like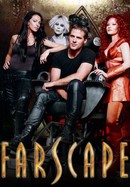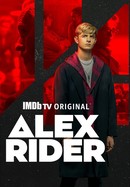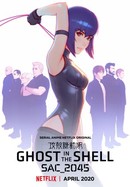 Ghost in the Shell: SAC_2045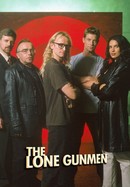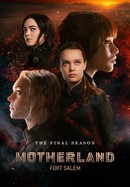 Rate And Review
DC's Stargirl: Season 2 Photos
Audience Reviews for DC's Stargirl: Season 2
my favorite television series and the best dc show!

watched season 1 but just couldn't get into S2 but i'm not the target audience

Omg I love season 2 of stargirl. Can't wait for season 3.

Moved away from more of the woke signalling, and stuck with the light, fun and fresh message of outcasts working to become professional heroes! Felt like a budget increase, also the young actors have increased the level of performance. Love they kept it light until it was time for business.

I don't tend to give perfect scores, but this season was AMAZING. I thought season 1 was amazing and believed it would be hard to beat, i was wrong. This season was darker then season 1 without forgetting how funny the show can be. The perfect balance of drama and action. This season was lot of fun. Here again, many episodes i tried my best to find things i didnt liked, and i coudnt. The characters are human and some get a lot of growth, wich is the strenght of the show. Season 1 was about stargirl becoming a hero, season 2 was about stargirl fiding a balance between both sides of her life. The shade is one of the best character on tv ive seen. They build their season 2 on top of their season 1, keeping in mind what they did in the past. The tone of the show was amazing, the set ups for next season are interresting, can't wait for season 3. Eclipso is not as interresting as the ISA from season 1, but hes still a strong enough opponent for the new JSA. Yollanda storyline was great, Beth as well. Romance set ups between some character don'T drag down the show, they feel natural and they don'T steal the show, they are side plots. I doubt the show can be better then this, since it was amazing. If you liked season 1 you will probably like season 2 as well, even if the tone is different, the DNA of the show stays the same. the core of the show stays the same, only the way they tell us change with color scheme. A character i coudnt stand on season 1 grew A LOT during season 2 and now, i enjoy the version we got. Even the episodes i found less interresting had their place in the show. season 1 had a few 10 out of 10, maybe 2 if i remember correctly? season 2 had around 4 episodes 10 out of 10 in my own opinion. Season 2 was the best follow up from season 1 we could get, giving us great new build ups and storylines.

A little bit more character driven, and a little less action packed than season 1, this show still manages to capture the characters from DC in a completely comic accurate way. Season 2 is also a win for Stargirl.

Always looking forward to the next episode! I watch it with my daughter, and I'm glad that there's a teenage female superhero. Great cast, deals with real issues, and the people try to stay positive.

La temporada tiene una buena trama, buena construcción de personajes y desarrollo del villano. Es una buena serie

It was still good. My favorite character was Shade.

I never thought I was going to like this show when I first heard it was coming to TV, but I actually love it. Great casting, except for Charles McNider (the original Dr. Mid-Nite), he is as bland and boring as anyone I have ever seen on the screen, totally useless, is he the producer's brother-in-law or something?
See Details