Steven Universe
(2013 - 2015)
Where to watch
Buy
Subscription
Buy
Subscription
Buy
You might also like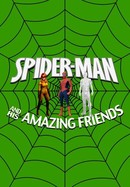 Spider-Man and His Amazing Friends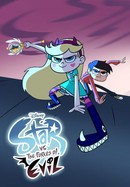 Star vs. the Forces of Evil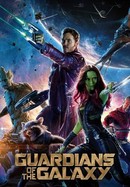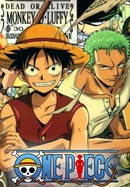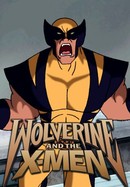 Rate And Review
Steven Universe: Season 1 Photos
Audience Reviews for Steven Universe: Season 1
This show is not only so creative but it gets better the longer you watch! Excellent from the start, you relate to many of the characters and plots, and it's just a DIAMOND (pun intended) of a show!! Greatest cartoon I have ever seen!

Honestly Season 1 of Steven Universe started out Very Very Slow and many episodes are flat out Bad. And Ill mention this cause this is a issue threwout most of the show. They really wanna focus on Humans many times that are Garbage. "Lars and the Cool Kids" being a example of a Mid-Tear episode thats just outright boring. Cause no one cares about these humans (Exception of Greg & Early Connie of-course) But with Sooooooooo many episodes being bad "Episode 1-6, 9, 11, 13-15, 18, 21, 22 I didnt like but others might like," and doesnt become interesting in the least till Episode 25. Which is where Lapis comes in. Which later the show doesnt seem to know what to do with her and make her terrible too. But at this point she is a very interesting character. But getting back to terrible episodes "27 was horrible, 29, 30, 31 I hate with a Passion but all the Ronaldo episodes were horrible, 33 was a dream sequence episode, 41 another Ronaldo episode Ugggghhhhh.... 46 Cringe Fest, 47 I skipped at the time but watched for this review and wow its bad. 48" With a amazing ending 4 episodes. Episodes that were so good that Comic-Cons across the nation started dressing up in Steven U clothing. A finale that was so good that this show hit some of the top boards. This was the peak of the Show and the reason why I first started watching this show. Even after 24/53 Episodes being absolute Dog-Crap. I couldve forgiven that and praised it today if I didnt know where Steven U went after this. But during this time I was so Hyped for next Season. But it gets worse and worse and never truly hits the fear/Depth these episodes gave me. The reason this season gets 2/5 is even with the Finale of this. 24/53 episodes were Trash. And maybe 10-20 were actually good. And then a few grey area ones. But I have so many complaints with this show because I feel this show shouldve been better. Fans Deserved better. And before someone says "You dont like the gay episodes" honestly the Gay episodes were some of the best. What I didnt like was Ronaldo and the rest of the secondary humans, The lack of care the show starts spouting out later, The way everything plays out. But this season gets a 2/10. I think Season 2 will get better funnily but tbh I cant remember offhand.

The best cartoon ever. My favorite cartoon. I will protec at all costs.

This is very magnificent Cartoon Network show I've ever watched!

Vastly overrated with a toxic fandom, some may try to avoid Steven Universe. I urge against this as it is just a fun show for children. I do not judge a show based on the reviews or the fandom, I judge it based on the characters and storytelling, and while Season 1 is full with lots of filler, it is fun. Which is what this show is, fun, through and through.

Me encanta es buena la historia y la amimacion

I personally think that this is overrated

Mindless behaviour cannot wach it

This is what cartoons need nowadays, amazing LGBT representation, along with a great message.

Yikes, this really doesn't age well... well it aged poorly after a week so...
See Details