Steven Universe: Season 1
(2013 - 2015)
You might also like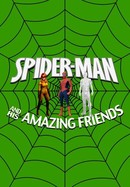 Spider-Man and His Amazing Friends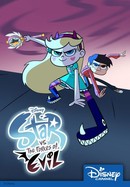 Star vs. the Forces of Evil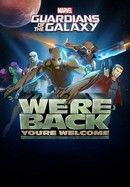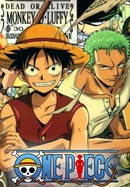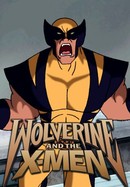 Rate And Review
Steven Universe: Season 1 Photos
Audience Reviews for Steven Universe: Season 1
Vastly overrated with a toxic fandom, some may try to avoid Steven Universe. I urge against this as it is just a fun show for children. I do not judge a show based on the reviews or the fandom, I judge it based on the characters and storytelling, and while Season 1 is full with lots of filler, it is fun. Which is what this show is, fun, through and through.

Me encanta es buena la historia y la amimacion

I personally think that this is overrated

Mindless behaviour cannot wach it

This is what cartoons need nowadays, amazing LGBT representation, along with a great message.

Yikes, this really doesn't age well... well it aged poorly after a week so...

This show is bright and season 1 seems to be the only season that isn't filled with unfunny jokes. Tons of lesbian representation is present, with a few adult jokes, but nothing new when it comes to cartoon network. If there is one thing that sours the show in general its the strange way that gems have sex, after dancing rather suggestively they merge into one bigger person creating their "fusion". This is in the very least suggestive, but two underage children do it too, only for their fusion to be overly sexualized at every turn. If that makes you uncomfortable try to imagine what happens when two children become one and suddenly they share the same genitals. Intersex representation that's what. A rather awkward thing to cross your mind when watching a children's show. It only gets weirder...

Being Rebecca Sugar's first major production, there are of course some things about it which are rough around the edges. But what this show lacks in polish, it more than makes up for in charisma. With a unique and poppy style and concept, as well as a down-to-earth and homey feel, it's hard not to love Steven.

The start wasn't the best, seemed a bit silly and the character design was quite cheap, but from about episode 27 things improved! Not only did the animation highly improve but the story was starting to get more enjoyable, more intense and all together became an amazing show.

Weakest Steven Universe season to date. But if you'll get through numerous episodes with mostly uninteresting, filler plots about a little boy who is an absolute nuinsance, you'll be rewarded with an amazing two-parter, that will leave you wanting more. Great series, but you have to be really patient to get to the better parts.