Steven Universe: Season 3
(2016)
You might also like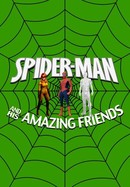 Spider-Man and His Amazing Friends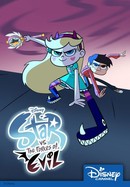 Star vs. the Forces of Evil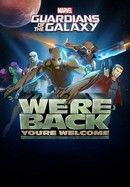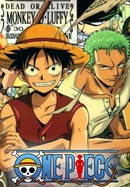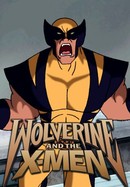 Rate And Review
Steven Universe: Season 3 Photos
Audience Reviews for Steven Universe: Season 3
Vastly overrated with a toxic fandom, some may avoid Steven Universe, I urge against this, especially for this season. Season 3 is easily the best of the quintet. Though the beginning of the season when the cluster is fixed is boring, the plot at the end with Steven in space, and him learning of Pink Diamond is pretty good, though the Pink Diamond plot would kind of go to the toilet come season 5.

Que buena serie Y los personajes son agradables

As with the prior seasons, this just passes the time, it isn't amazing or anything. So much filler, as with the previous seasons, and I'm afraid it happens in later seasons too.

The animation inconsistency is getting worse...and I can't tell what the aim of this show is anymore.

Concepts that non animated shows haven't been able to show in the past. One of a kind work of art

This season is one of my favorites with wonderful episodes like barn mates & Mr Greg. It was wonderful to have that moment with Pearl & Steven's father.

I just spent hours of my life watching "Steven Universe"... It sucked and I'm going to tell you the many, MANY, reasons why. "Steven Universe" is a show about space rocks fighting other space rocks. I'm only half joking. The plot of "Steven Universe" is that Steven Universe (played by Zach Callison) is a kid who lives in a van with his Dad sometimes but he mostly lives with the crystal gems. The crystal gems are rebel gems who moved to earth to get away from the rulers of their home planet, the Diamonds. The Crystal gems are not ordinary alien cliches though, they are actual gems who disguise themselves as colorful humans. They can also fuse with other gems and can pull weapons out of the gem they are. The crystal gems themselves consist of Garnet, (played by Estelle) the strong calm one, Pearl, (played by Deedee Magno) the overprotective Mom, and Amethyst, (played by Michaela Dietz) one of the only well written characters in this show. The crystal gems and Steven spend most time fighting other gems that are monsters, but other times they are looking for relics of Stevens Mom, Rose quartz (played by Susan Egan), who gave up her life to birth Steven. The reason why she died to birth Steven was because gems aren't supposed to have babies but Rose fell in love with a human and said "why not" even though she was literally supposed to be leading a war. Turns out Pearl has a huge obsession with Rose and is sad that she died so she is actually quite depressed which is why she is pretty much Stevens overprotective Mom, because Steven is technically Rose. I am guessing that story was hard to follow, I could not help it whatsoever just because the story was hard to decipher itself just because 70% of episodes are filler. The filler would be nicer if STEVEN WASN'T ALWAYS THERE! Every single episode has Steven! It is as if the creators cannot make a single episode without him! It would be nice to get an episode about a single character without Steven there! They tried to do that type of thing before with Garnet and her backstory but turns out, Garnet was just telling the story to Steven! Okay mini Steven- always-there rant over. The next flaw with "Steven Universe" the animation issues. This issue drove me INSANE just because I do animation as a hobby and even I know that these problems can be avoided very easily. The main issue is the lack of movement in the show, most of the time the scenes are still frames with lip sync which is boring to watch, and other times other (better) animation studios will animate an episode for them and it will turn out to be smooth, very well made animation. Another thing that happens a lot is inconsistent character sizes. A huge example I found of this was in a scene with Garnet and Steven (of course there is Steven), they were walking side by side and Steven was about half the size of Garnet, the angle changed to show Garnets face and then when it focused back on both of them, Steven only went up to her knees. Another example is when the focus is where the characters are far away, their heads become bigger than my will to do something else with my life than watch this show. These problems can be easily avoided with character reference sheets, which they do have but NEVER USE (at least from what I heard). I honestly hope the people animating this show up their game because these flaws are very hard to ignore (for me at least). At this point I was done, I couldn't watch any more. The only thing I really liked about this show was the voice acting, the voice actors did quite well, also the musical numbers are great "Stronger Than you" is a really good song from the show I will admit. Originally I thought the show should be a G just because smaller children would not notice all the issues of the show but, at the same time the show has extremely dark and foreign topics in it so a rating is really hard to decide so I'm going for a PG-13 instead. I really do hope the creators work harder on the show just because it has potential. 3 out of 10 stars for me, do not watch this show if you want anything over decent.

The series really kicked off and has given us a beautifully crafted combination of animation, music, characters, and story.

Every part of this show is amazing.

Steven Universe is better than ever.