Steven Universe: Season 5
(2017 - 2019)
You might also like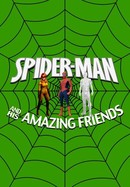 Spider-Man and His Amazing Friends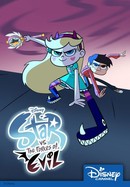 Star vs. the Forces of Evil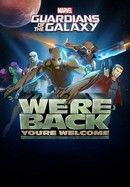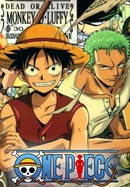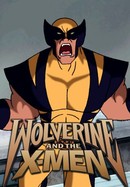 Rate And Review
Steven Universe: Season 5 Photos
News & Interviews for Steven Universe: Season 5
Audience Reviews for Steven Universe: Season 5
A good but rushed conclusion that has some writing flaws, and leaves too much to your own inference. But the season overall is very good; it provides a lot of great episodes and does a good job at rounding out all long-running character arcs. Regarding quality, the animation is very impressive at times, especially for the channel it's on. Some scenes are movie-level regarding the animation. One of the things that makes Steven Universe a surprisingly great show is its subtext-filled dialogue, and it's just the same this season, of course, some dialogue is weak and feels on the nose, but most is very good: "Poor Yellow. Her impurities absorb all the blue in her light. She's so strong, but so weak when it comes to Blue. Oh, and Blue. Her impurities soak up all of the warmth in her spectrum. She thinks she needs you, Pink. As for me, I'm certain I don't need you. After all, I'm every color of the light. But you're a part of me; the part I always have to repress." This is probably the highest the show has to offer in quality if you consider all aspects. Note: I first watched the show in January 2020, but have rewatched it a few more times since. I was genuinely surprised by the quality of the show, especially after consistently hearing about how horrible it was. I honestly like it more than many of its animated peers. Plot Twist- I know some may hate the twist, but I found the writing to be some of the best I've seen for a twist. I had avoided the internet regarding Steven Universe and admittedly was unable to predict the twist. People theorized it due to backgrounds and smaller details, so I don't know how it could've been predictable without internet exposure. My guess as to why many view it as predictable is due to color relation. Honestly, they wrote themselves into a lot of corners earlier in the series, bringing forward plot holes in episodes like Bismuth, all of which come together and make sense under the twist. Rewatching the show, it became apparent that it was part of the show's DNA from the beginning, from small details like the insignia on Pearl's uniform in "Space Race" to the many times that pearl puts her hands over her mouth throughout the series. Other details like that they are adamant that Rose is from Earth, but then have Rose say "we can never go home" in Rose's Scabbard and have Greg consistently ask her if she "misses her home planet". Also, episodes such as "Rose's Scabbard" receive a deeper layer of subtext when rewatching them. Coming into the last leg of the series, I was expecting Yellow Diamond to be responsible for the shattering Pink Diamond due to what was provided in "That Will Be All" and "The Trial". I feel the Trial does a good job at introducing the idea of Yellow Shattering Pink; it is plausible under the fact that Yellow Diamond, being so willing to move on from the shattering of Pink in "That Will Be All". Obviously, this is wrong, but I view it as well-written misdirection. In the end, Yellow only wanted to move on to keep up their perfect empire, but this came across to me as her only moving on only because she was potentially responsible, in contrast to Blue, who refuses to move on. This is also supported at the end of "The Trial" as Yellow is the one who is upset by Zircon's proposition, and Blue is the one to try and calm her down. This is one of the red herrings presented towards the twists, and I think they are good red herrings as they still make sense under the contexts the show provides. I think that the plot twist is by far the best route they could have taken with the show, as it has more of an impact than, Yellow Diamond shattering Pink. Yellow-shattering Pink would have virtually no impact on any of the characters. Yes, it would make sense, and could potentially be shocking, but it would not provide an emotional impact on the characters. If Yellow shattered Pink, then yes, Rose was framed, but there was no reason for Steven to be doubting why he exists throughout Season 4. But her being Pink provides a complete 180 for the series, and that while she didn't shatter anybody, what she did was arguably worse. The twist still keeps a moral dilemma on Rose, that would have been shattered(pun intended) in other directions, they could have taken. There is a web of details relating to this twist throughout all characters of the series, and many tiny details that make more sense under the context of it. I honestly was surprised by the writing of the plot twist, I never would have expected this from a lower-budget children's show, and a widely despised one at that. This is the sort of elaborate writing you would see in shows like "Breaking Bad", "Attack on Titan", etc. Ending- The biggest problem is the end of the day is the ending. With the direction of making Steven and the Diamonds family and the great power they possess, the plan was blatant, to redeem the Diamonds. Unfortunately, on the verge of cancellation, they did not have enough room to portray and/or write a proper redemption. At the end of the day, I admittedly liked the ending. The ending is rushed, it tries to cover a lot of ground in too short of a time, but in my opinion, it doesn't have any major loose ends. Most character arcs are wrapped up before era 3, and I felt the finale wraps up Yellow/Blue Diamonds and Steven's arcs quite well. I wasn't expecting the proposition of whether Steven functions like the mirror Lapis was trapped in or not, and it was a very fitting way to end his character arc throughout the series. The main issue is that White Diamond ends up being more of a plot device than a character. There are also the implied themes of genocide, which are simply put tricky. There are some valid counterpoints, like that the Diamond murals show that the Diamonds only had about 20 colonies. Yet, White Diamond lacks a coherent redemption arc, making her redemption incredibly questionable. I know a lot of people were greatly disappointed, and while I think the ending is flawed and could've been better, I admittedly am happy with the ending. For me, there is a lot of good about it, and in general, the pros outweigh the cons. Also, some people that I know and don't know, seem to get way too fixated on the issues and dismiss the good elements of the ending. Verdict- A great season overall. That I feel provides a satisfying, yet flawed conclusion, and a well-written plot twist.

Epic but inconsistent. The pink diamond plot may be shocking, but in rewatches I realize it doesn't make any sense. Also the big bad antagonist that has been alluded to throughout the entire show, the extraordinarily powerful WHITE DIAMOND was defeated in less than fifteen minutes. And was defeated because "my feelings"

I'm gonna miss this show so much, ugh it's actually hurts

Wow, they really just took the worst, most made up fan theories, and made them canon just to appease a niche section of their fanbase. A terrible ending to a show with lots of potential, with a terrible middle to boot.

I appreciate what was attempted with this series, but it took far too long to get to a point where it comes together. At least it's understood that things must end.

A good ending but not as impactful as the other seasons. I hope they keep on going after the movie and give us more of the Steven Universe...Universe.

Season 5 brings the lore of Steven Universe to a rousing finale in time for the feature length film. Colorful, impactful, and important for today's youth. Kids need shows like this.

I don't know how to communicate how much this show means to me. It's so well written. It teaches concepts I learned in therapy in my 30s in an animated show. It's absolutely revolutionary and a work of art. Thank you Rebecca Sugar!

oh god where do I even begin. Oh I know they forgive Nazis that where trying to kill them.