Stranger Things: Season 2
(2017)
You might also like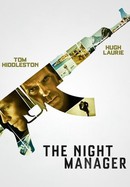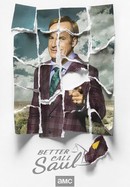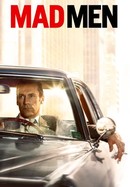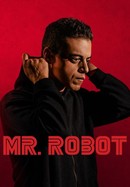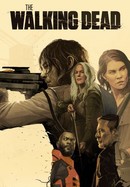 Rate And Review
Stranger Things: Season 2 Photos
News & Interviews for Stranger Things: Season 2
Audience Reviews for Stranger Things: Season 2
It goes on like it should. Season 2 is a perfect follow-up from the previous season, again it delivers the excitement of a thrilling story and the kids are again a joy to watch; what I forgot to mention with season 1, is the fact that the special effects are incredible.

A noticeable downgrade compared to season 1. The monster isn't that much of a threat and relies too much on villain tropes to get the story going. The biggest letdown is that the hyped-up monster for the whole of season 1, was still kept under the rug for season 3.

A little bit better than season 1. Season 1 was great but a bit slow and clunky. Season 2 had better writing, acting, action and effects. Loved Eleven centric episode with her sister Kali. The last episode was best episode of tv I have ever seen. Hated Billy though. Eeeww.

It's alright. Compared to Season 1, it is super dissapointing. Not every episode is essential viewing this time, and even one episode became so infamously derided that it was retconned almost immediately. It undermines the events of the first season by repeating the formula without adding anything new, but it is still compelling for people that became very attached to the characters in the first season. In many ways, it succeeds just for that, but barely.

this is an ok follow up to a great first season i like the new characters and new villain it does what a good sequel does (4/5) except for the "LEAVE AN IMPPACT ON THE FRANCHISE (IN A GOOD WAY)" yeah everyone knows what i'm talking about that not so good episode about el and her sister eight with a bunch of criminals but i do think the last two episodes were amazing Overall: 7/10

A bit underwhelming coming from it's great start, however, it's good qualities always shines through. Season 2 can get repetitive during multiple points, but, the combined efforts of Shawn Levy and Matt & Ross Duffer definitely save this season from tragic stupidity.

A good series, but the section where 11 stays with new friends out of town doesn't seem to sit very well / flow to me, that said there are many epic moments, the school disco scenes shows how the characters have grown up a little from series one.

The story is amazing and addictive

While watching this season, I was a little confused sometimes by the plot. It didn't make sense at some moment, and it was a bit of a mess I thought. Apart from that, the acting is great and the visual effects is awesome! Absolute recommend!

Not quite as good as the first season but still worth a watch.