In My Time of Dying
EPISODE: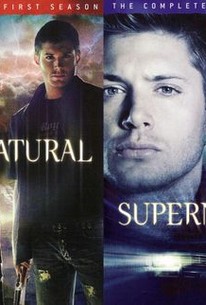 Episode Info
Twenty-two years ago, Sam and Dean Winchester lost their mother to a mysterious and demonic supernatural force. As a result, their father, John, raised the brothers to be soldiers. He taught them about the paranormal evil that lives in the dark corners and on the back roads of America...and he taught them how to kill it. Sam, however, wanted nothing to do with this violent and dangerous life, and he left it behind, until the day Dean appeared on his doorstep with troubling news. Their father had gone missing on a "hunting trip." Sam and Dean have spent the last year cruising the highways of the United States in their 1967 Chevy Impala, searching for their lost father and encountering creatures that most people believe exist only in folklore, superstition and nightmares. Along the way, they have battled the various supernatural threats--and each other as well, for their sibling rivalries and conflicts were never far from the surface. Finally, they found their father, just as he was closing in on the Demon who claimed their mother.
In My Time of Dying Photos
Discussion Forum
Discuss Supernatural on our TV talk forum!