Supernatural: Season 4
(2008 - 2009)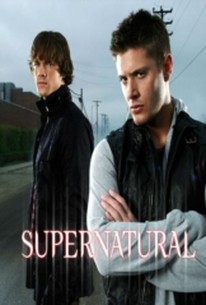 Rate And Review
Supernatural: Season 4 Photos
Tv Season Info
At the start of the fourth season, Dean has been freed from Hell, but he can't remember how or why, or what happened while he was there.
News & Interviews for Supernatural: Season 4
Audience Reviews for Supernatural: Season 4
Not nearly as much fun, losing the brotherly relationship that's been the backbone of the show

Genevieve Cortese is terrible as Ruby and the payoff of her character is equally bad.

Supernatural once again presents an interesting and captivating storyline with the introduction of powerful new characters. An absolute must-see.

Easily, one of the best seasons of Supernatural. Great storyline with many plottwist, great acting (with a wonderful addition of Misha Collins as Castiel) too and plenty of humor. :)

I LOVE THESE GUYS. great content! seen it many times over!

Supernatural will never be perfect for me, but they took it deep in a season like this. Sadly the latter seasons after Season 5 don't get as interesting.

This tv show thrills me every single time with its stimulating storytelling. This season aspires to become great and takes the series through twist and turns take become apparently excellent in its choosing.

A fantastic show with dynamic plot lines with spins on well known urban legends and spooks... From the first season, the chemistry between the characters & actors has been refreshing and believable; this is truly one of those shows that has the fuel to last for years to come! Great work from the cast & crew!!!

I AM HOOKED ON THIS SHOW!!!!!

Season 4 Where this series really takes flight! -- Awesome Series! In my opinion ITS THE BEST TV SERIES EVER! It has EVERYTHING That I LOVE in a TV. show or movie! It has a beautiful epic story. AMAZING Characters, it even has Comedy that just adds to the fun. And its action and suspense is so cool! Its just awesome my whole family loves it and it makes me so excited for every episode its my favorite thing to watch on TV by far! Oh, man I wish it could last forever! Hope that "Wayward Sisters" spin-off lives up to this masterpiece! Thank You creators, writers and everyone involved in "SUPERNATURAL" you are awesome! CARRY ON! I will love this show forever and I re-watch every episode whenever I can! I LOVE Supernatural and the SPN Family you guys rock! I also collect the cool books and stuff because I'm a super nerd for it. : ) I wish I could Give it 100 STARS!! It should have earned a oscar or something for how well it was made! I RATE IT 100,000 stars and UP!