Surviving R. Kelly
(2019)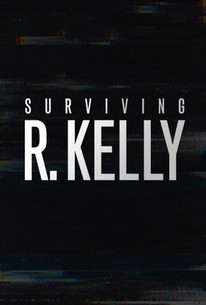 Where to watch
Buy
Subscription
Buy
Buy
You might also like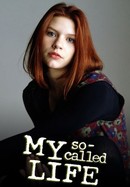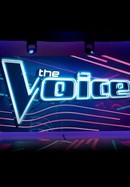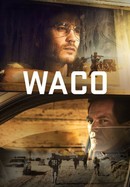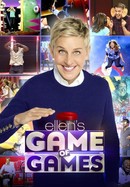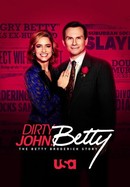 Rate And Review
Surviving R. Kelly: Season 1 Photos
Audience Reviews for Surviving R. Kelly: Season 1
É complicado analisar documentário, pelo menos pra mim por causa da veracidade que está disposta nessa pequena série de relatos, conta o abuso sexual que as vítimas relatam ter sofrido quando eram menores de idade, isso além de ter uma sextape dele vazada, todas as provas estando por aí mas no entanto parecia que a maioria das pessoas eram cegas a tudo isso incluindo os depoimentos, pois na época ele estava fazendo sucesso enorme com a 'Ignition' que até ganhou remix, então se via a gravadora segurando as pontas e passando pano para o cantor. Primeiro de tudo, foram não só uma mas inúmeras mulheres que disseram ter sofrido muito na mão dele, o que eu vi foi que o tal R. Kelly era um grande hipnotizador que fazia qualquer uma pessoa ficar contra todos só para ser uma refém em sua casa, que as condições não eram entre as melhores para as garotas, dentre outros absurdos que esse homem causou as mulheres, o documentário conseguiu fazer que muitos ficassem chocados com essa realidade. Além de outros que vão contra tudo isso os famosos 'fãs', mas cada um segue o que é melhor para a sua mente, o fato é que mostra até um vídeo da mãe tentando resgatar a filha, e aos prantos ela não sabe o que fazer, mas no fim dá tudo certo, porém não são todas que são salvas, algumas ficaram até desaparecidas. Enfim, foi necessário o documentário para desmascarar esse pavoroso cantor, que talento tinha mas a impunidade não podia continuar e foi ótimo que a justiça foi feita, mas a inocência de garotas uma vez roubada nunca mais poderia ser recuperada, mas que depois de tanto tempo a justiça tardou mas veio.

Relationship to truth: we are in the vicinity of, the law. I would probably pass. Or say, the care-worn wisdom, that one needs evidence. I don't know, in short. Description: chronology of a man, going on a spree with his penis. Reaction: harrowing. Going through "Hell"- keep going, springs to mind. Thanks.

This wasn't easy to watch. I think the most convincing thing about this documentary was the argument that he was just hiding in plain sight. If you were a fan of the R., like me, you're gonna think "how did I not see this shit?" I don't think the girls are liars, and I think it's worth watching because it shows how our culture will just excuse seriously disturbing behavior because of the privilege of fame. The only problem is that the R.'s songs are still bumpin', so you don't know whether to watch this thing and vomit or go back and listen to his remixes. His plays on streaming/Spotify rose after this came out.

I'm watching the fourth episode . I've got to warn you, this is VERY hard to watch . It's very repetitious, and the details are disgusting. I believe R. Kelly is almost certainly guilty. It's hard to believe how many people covered for this guy . I'm (kind of ) glad I saw it.

Exposes the horrendous crimes of R Kelly and gives a perfect timeline. Must see for everyone, especially parents.

Women who didnâ??t have a choice to speak up, have now spoken. We are hear to listen #blackgirlslivematter #muterkelly #timesup

Very unnerving expose on a sexual predator who should have been put in jail decades ago:

This documentary is total bs, probably the worst documentary I've seen since May of 2014. Not only is, what is stated not factually true, but it is evident the sole purpose of the film, was to paint R Kelly as some kind of monster, when he's no such thing. This documentary puts political agenda before facts, and I will not stand for that.

R. Kelly needs to die, a slow and painful death.

This is a documentary trying to desperately reach out to inform people and get support to stop an extremely sick, abusive, sexual predator who has gotten away with his perverted and vile behavior for over 25 years because he's famous and chart-topping songs. Yes, this piece can get a bit repetitive in the 6 1-hour segments of interviews and maybe it could have been cut in half, but I found this show very informative and necessary as a voice for the survivors/victims. Similar to Harvey Weinstein, Kelly seems to continually get away with crimes even though people around him knew/know what's going on. What's worse is Kelly's victims were more often underage girls (12-17-years old). Hearing from survivors, people in the industry, friends and family of Kelly, psychiatrists, and the families of girls still caught in R Kelly's web is informative and heart-wrenching. It is so sad that people turn their back or are even complicit in helping these narcissistic, bullies just because the perpetrator is famous and people don't want to loose their friendship, risk their job or just don't want to get involved so it goes on and on and on creating more and more victims and more and more pain and brokenness. It's also shocking at how many people so easily don't want to believe that a smooth voiced, smooth talking, charismatic, handsome musician would "do such a thing" when the damning evidence and witnesses are plentiful (I mean sex tape people!!) Finally, after all these years, people in the music industry are starting to stand up for these victims and let Kelly know they won't condone this disgusting behavior and treatment of girls/women and it's because of courageous people like the ones who made and spoke out in this documentary and the #MuteRKelly movement. Why do we let people harm others? Harvey Wienstein, Bill Cosby, OJ Simpson, R Kelly...maybe this film will help us open our eyes and recognize these predators, encourage us to stand up for victims (instead of judging, ignoring, or accusing them) and also maybe we can get these predator the help they need... hurt people, hurt people.
See Details