Taco Chronicles: Volume 1
(2019)
Where to watch
Subscription
You might also like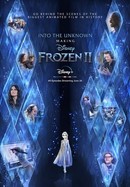 Into the Unknown: Making Frozen II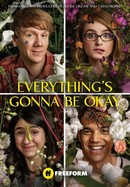 Everything's Gonna Be Okay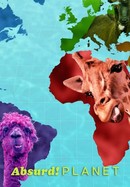 Rate And Review
Taco Chronicles: Volume 1 Photos
Audience Reviews for Taco Chronicles: Volume 1
Taco chronicles is a masterpiece, true show of cinematic art. AOT could never reach its level. Because It's not just about the pleasures of the carne asada, it's a personal statement of the culture and tacos it's self. Taco chronicles was amazing until season 2 when they stretched the professional authentication of the typical Mexican taco . And the fowl choice of using non taco recipes in attempt to conform the taco chronicles into a Latin American food show. I personally think the nail in the coffin was "pescado" a taco episode so out of place, there was features in Japan "American taco" was another episode stretching the bases of the show, in attempt to appeal to American audiences and create a sort of "filler episode". Overall these blemishes should be looked over because taco chronicles paved the way and set a standard of taco making professionalism .

Establish a balance between tradition and innovation, through the testimony of experts in each discipline who guide us through the origins of each taco, its secrets, its way of preparation and its different personal touches. Great documental

The food looks amazing!! It makes me want to go to all the spots in the show, and they combine it so well with history, culture and tradition without it being overwhelming. This show makes you appreciate the food, and see it in a different light.

Fantastic show. I hope there is a season 2: Fish tacos, Yucatan-style tacos, ...

*warning* watch it if with some tacos on the side.