Terminator: The Sarah Connor Chronicles: Season 1
(2008)
You might also like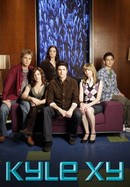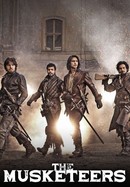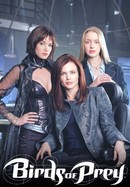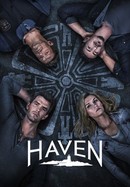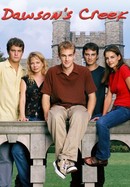 Rate And Review
Audience Reviews for Terminator: The Sarah Connor Chronicles: Season 1
It had its moments...but making a series without the budget is hard...the films been as good as they are make this a mountain to climb...in the end too much talking not enough cyborg action

Drastically shortened as a result of the Writers' Strike that was going on at the time...and it shows that it was affected, thanks to rushed plotlines that from what I've read, end up abandoned next season, other storylines are barely touched upon and the season abruptly ends on a cliffhanger right as a new plot twist comes in. And yet, not counting Dark Fate since I haven't seen it yet, I still, like most people, think this TV show is the best of post-T2 media. There's great acting, genuinely well-executed scenes such as a scene set to the tune of Johnny Cash, does a decent job working around budgetary limitations despite the excessive editing in action sequences, decently written new characters and doesn't pull its punches. Seriously, you've got the Terminator who's on the heroes' side coldly abandoning two Russian siblings in a nasty bit of trouble to their deaths, with her justification being that they "weren't [her] mission". Yikes! It might not have any of the cast or much of the crew from any of the previous movies involved, not even as a cameo, but, while the first of only two seasons of The Sarah Connor Chronicles had the misfortune of having to tell its story in just 9 episodes thanks to some rather unfortunate timing, the stuff that's good about it definitely makes this show worth checking out, at least once. No sir, this TV-budget version of a franchise about time-travelling robots is far from a glorified fanfiction!

Oh what a series of terminator and like the movies

Definitely in the top 10 of Sci-Fi series. Other people's complaints against it seem to be the budget wasn't big enough. I liked the characters and plots. it's only 2 seasons so there are no dead, over-arty, or joke episodes where writers spin it out just for the sake of it.

Summer Glau rocks the role as a fembot. Acting, story line, really a bonus for the Terminator universe unlike every movie after T2

It was good and decent I dont think it deserved a 78% on rotten tomatoes though but its worth to rent (but not to buy)

This is the true Terminator 3 fo sho.

Terminator, the Sarah Connor Chronicles was the very best Terminator story telling outside of T1 and T2. The cast was excellent, the writing was excellent and it was a really interesting story. I really wish this had not gotten cancelled as I'd love to have found out where the various story threads were going.

Great show. 2 Seasons, then ended?

The epic science fiction series Terminator makes the transition to the small screen with the television series Terminator: The Sarah Connor Chronicles. Set up as a direct sequel to Terminator 2: Judgment Day, Sarah Connor and her son John time travel to 2007 (with the help of a terminator) on a mission to prevent the A.I. computer network Skynet from being built. The casting is especially good; particularly the female leads Lena Headey and Summer Glau. The CGI effects however, are a bit cheesy; as the limitations of a television budget shows at times. Still, Terminator: The Sarah Connor Chronicles delivers a strong and compelling adventure in its first season.