The Affair: Season 1
(2014)
You might also like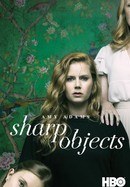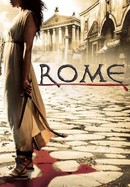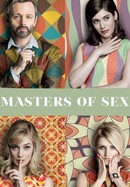 Rate And Review
The Affair: Season 1 Photos
News & Interviews for The Affair: Season 1
Audience Reviews for The Affair: Season 1
This entire series is misogynistic crap. One star for beautiful shots of Montauk and Malibu.

For the first 6 episodes it's hit and miss; derivative, yet intriguing at times. Once it adds some exciting elements out of left field it becomes addictive. The his/her narrative can feel obnoxious at times, given the (sometimes) wildly sharp swings between perspectives.

Season 1 had me hooked. After watching 5 seasons, I am glad I invested the time into this gripping story-line that had many surprises. I did not like all the characters they introduced. Sometimes I felt it moved in a direction that was not best but overall I enjoyed 90% of the acting and characters. Season 5 had the most surprises and also a few episodes that I disliked the most. It did do a great job of wrapping up the stories of the most important characters.

Catchy storyline. Great acting and great setting.

It was a good show, long but goood. The perspective of each other makes it hard to follow the story. But as josh jack said it's a lean in Story not lie back. The crime drama side by side is also nice but it was too little too late like they were waiting for us to be in for S2 to know what really happened. Great actors and great Drama, The choice of time delay bw the cliffhanger and new ep is really weird but it's what makes it unique, they wanted to tell a story and they can tell it however they like. Top notch show especially a uniques one initself.

The duality of perception is an interesting one that is rather well done and a continuing theme throughout the series. The show is driven by polarity; one minute it is peppered with spicy sex scenes, then switches gear to complex and universal human psychological drives and issues. And issues attract tissues, for the two types of mopping up.

The Affair puts a magnifying glass on the tug of war between his version vs her version as they both tell the story of an affair to remember.

Well I have always watched every season & every episode of this series as I have loved it through out. Now started watching season 5 however could not digest the very first episode of season 5 as there was no logic. Noah has 4 kids since beginning through Helen. Alison makes a baby later with her husband Cole & is named Joanie. How is it possible that Joanie has totally grown up & is being played by Anna Piquin as an adult with a partner & 2 Little kids (be it adopted or her own) whereas Noah's kids are still growing and that too Stacy is being showed as a kid hugging her sister Whitney. My all excitement for the new season is gone. I am so unsure whether to continue watching it. At the same time I am so curious to let the "The Affair" team know about this mistake.

Though it is bogged down by a useless subplot in a murder investigation in a show about an affair, as well as the unique storytelling format that just simply become so incredulous, The Affair is still full of compelling characters and dialogue, powered through by some great performances in its season.