The Affair: Season 2
(2015)
You might also like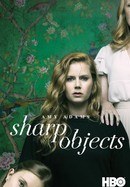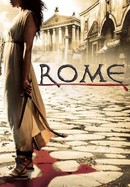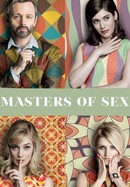 Rate And Review
The Affair: Season 2 Photos
News & Interviews for The Affair: Season 2
Audience Reviews for The Affair: Season 2
Episode 9. When Helen throws a tantrum on the first date with Dr. Ullah, I had to turn it off and go watch something else. Who does that? And the man just takes it and goes along with it?? A complete stranger is acting like a psycho and you decide to stick around for a couple more hours? What are you talking about??

This show is unbearably frustrating. Let me summarize the episodes for you without spoilers. He gets angry with her. She gets angry with him. He can't ever react or say the right things and so she blows up. She flakes on him, he freaks out. They forgive each other for 5 minutes before the next rinse-and-repeat. They are as dysfunctional as they are unlikable. In fact, there isn't a single likable character on this show and I'm constantly wondering if it's intentional.

Omg this is the best season so intriguing now you get to see the real depths of each storyline. I was hooked!

I've watched this show from the start but I have to say season 3 is boring and awful. I fast forwarded through most all episodes. Don't feel any spark between the two characters nothing surprising just boring. I hope the writers do better or I won't be watching another season.

After a flawless first season, The Affair manages to improve in its second with more storylines, more intrigue, more shocks, and continued excellence in performances and writing.

Dense, intense and daring, the second season of The Affair challenges the most demanding spectator, both technically and especially emotionally, to explore the depths of human nature.

Great character study in narcissism. All those involved are self absorbed numb skulls. There's nothing but fake love and pain in this show. The writing is great. My favorite episode this season is when Noah talks to his therapist. Lots of shock and awe in this one. We finally find out who killed Scott Lockhart.

This series got better with every episode. The story develops with such subtlety that it is one of the most rewarding series ever. Not a single false note. And the way they ended season 2 was brilliant. (Don't worry, I won't give it away). They provide a satisfying conclusion to everything that has gone before and leave plenty of room to pick it up again. I can't wait for season 3.

You stupid S#$!... This was an awesome season, I was skeptic at first about the two new point of views Helen/Cole but they were great... This show takes you on a roller coaster there is no black and white just grey and people... det. McNulty after this season Noah - Dominic West - this his reference now!!! he was great this season he was an A@!# A Douch A bad guy a good man and just stupid at the end!!! We know who killed Scouty at the finale and it was not that surprising, Allison was awesome but if I didn't see her in Luther because of this show I'd be :/ and I believe after this season she is the bad guy of this show :p and I wouldn't be surprised if she pulled a 'Gone Girl' :p in the third and final season! great role :) Next year is season finale... can't wait.

The Affair's sophomore year excels by expanding two supporting roles from last season into POV characters, and by bringing the flash-forward story line to a satisfying conclusion. Throughout the season's 12 episodes, we see the characters fully develop, thanks to writing that never falters, and resounds as taut if nothing else. It's raw stuff too, with some of the most bacchanalian scenes you'll see on television outside of Game of Thrones, and really seedy happenings. The Affair has become quite a towering TV drama in just two seasons, and also one that resembles a novel in both presentation and narrative. Let's hope that the creators have an end date planned though, as this story can only go on a short while without getting long in the tooth.