The F Word With Gordon Ramsay: Season 1
(2017)
You might also like
Saint Seiya: Knights of the Zodiac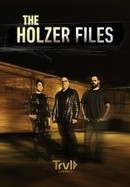 Rate And Review
The F Word With Gordon Ramsay: Season 1 Photos
News & Interviews for The F Word With Gordon Ramsay: Season 1
Audience Reviews for The F Word With Gordon Ramsay: Season 1
I am really loving this new show of Gordons. It is so nice to see him in a different light, when he is relaxed and friendly and accually being a helpful supportive human. I have a whole different attitude towards him now that i see him as a regurlar everyday kinda guy. Hes a father, husband, friend of many and its possible for me now, to see him and why hes so popular . We all know he can cook & yell and through tantrums. But untill this show i dont think we all knew he could be so fun & kind. In my mind its made all the difference and so i now believe he deserves every one of those michellin stars. Loving the f word because of gordon. Keep it up. Leslie

I love Gordon Ramsey but this show is such a mess. It feels like 10 different terrible shows all crammed into one incoherent hour.

Waste of time. This show was merely a promotional vehicle for other Fox shows. Disappointment for Gordon Ramsey fans.

Too much material, not enough time to digest. Instead of advising contestants to relax, Gordon would be better off simplifying and decelerating the stampede of events.

I love Masterchef and Hell's Kitchen. This show however is either a cooking show that wants to be a talk show or a talk show that wants to be a cooking show. Either way its very confusing and is all over the place. Gave it a try and I am going to pass on this show.