The Family Man: Season 2
(2021)
You might also like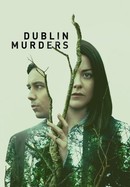 Breakfast, Lunch & Dinner
Rate And Review
The Family Man: Season 2 Photos
Audience Reviews for The Family Man: Season 2
What the duck are you doing not watching the masterpiece? Go watch Season 1, then 2 but either way the franchise as a whole takes balancing two lives better than Spider-Man, that too at an even more realistic level. Choreography, music, plot, casting all come in a nice gift. WATCH IT!!!

Its difficult to maintain tension in a 1 hr long movie, impossible by commercial bollywood. But they managed to do it for 9 episodes straight. What a master piece! I believe the writers are the true heroes here. But no one could have done this justice other than the brilliant cast. Manoj and Samantha *chef's kiss*.

Excellent show! So well made. A spy thriller with a dash of comedy. Excellent performances by the entire cast especially Manoj, JK and Samantha.

Mediocre stupid tv show plays along already established streotypes of muslims being terrorist, and dont let young girls have boy friend and stuff . And cmon if thats how stupid secret agents are then I am already sherlock holmes.

It's fabulous to see so many different cultures and ideologies in a web series.

It Was An Awesome Show, Including Manoj Bajpai, And Samantha Ruth Prabu.

The first 9 episodes from Season 1 is great, but takes wrong turn in Episode 10 and the rest of the Season 2. Bad development in storyline. Many logical fallacies in some actions. Probably have an intention to show intelligence works is a bit of joke, especially in Episode 6 of Season 2.

Usually, after watching so many Crime Thrillers, Actions, we tend to watch such shows on fast forward mode intermittently as the background cinematography is not on focus and the primary objects are only made live. However, 'The Family Man' Series has been a treat to watch for all background work, the emotions, the dialogues and tight script. Standout performance of Samantha Akkineni is a revelation. And not to talk about the Maste Class of Manoj Bajpai, A must watch .....

It was very poorly made. The story felt very forced. Not at all exciting, thrilling or even good action. Humour was poor as well. Not watching the next season 👎🏼

Raj and DK's Family Man Season 2 manages to live up to the lofty standards set by an incredible season 1, that set the mark for 'Indianized' espionage thrillers. Manoj Bajpayee continues in the same rich vein from season 1, as 'Srikant Tiwary', an everyman middle-class bloke who lives a secret double life as a highly trained government agent. Combining dry wit and humour with impeccably shot action sequences, Family Man beautifully straddles both the thriller as well as comedy genres. I completely disagree with the makers' choice of going with Samantha instead of a naturally duskier actress to portray an ex LTTE fighter. But the actress from 'Super Deluxe' has grabbed the opportunity and clearly, put her heart and soul into the character. Samantha excels in the action sequences and the emotional scenes, making the audience connect with the character's motivations and personal struggles. The core success of the Family Man franchise has always been the human element. Be it the delightful friendship between Srikant and JK (played by the terrific Sharib Hashmi) to Srikant's fractious marriage to Suchi (a sublime Priya Mani), Raj and DK have replicated and added more delectable layers to the elements that made Season 1 such a trendsetter. Despite a slow beginning, Season 2 builds up its manifold elements like a jigsaw puzzle, and gives us a true masterpiece at the end. Highly recommended. Season 3 is apparently on the cards, with Srikant and gang up against the Chinese apparently, Cant wait!