The Flash: Season 4
(2018)
You might also like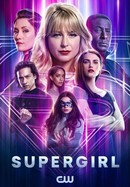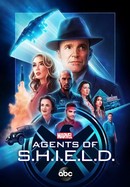 Marvel's Agents of S.H.I.E.L.D.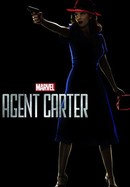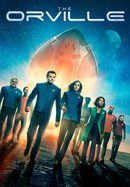 Rate And Review
The Flash: Season 4 Photos
News & Interviews for The Flash: Season 4
Audience Reviews for The Flash: Season 4
Not every hero wears a mask. Some heroes save the day in the simplest of ways. By just being there for us, or letting us know we're believed in. Barry Allen

The Flash season 4, it's long, many fillers, drawn out, with a very weak villain, and stupid storyline where our characters react in ways that they would never do in order to service the "plot"

Dropping its light tone and classic 'speedster-villain' ideas, it brings on The Thinker. Many fans were excited but to their disappointment, a few episodes lacked in effective plot. I for one, still enjoyed it, but it cannot compare to its first three seasons of the show.

Below average. Major disappointment compared to Season 3.

Not as bad as people say, solid season.

estuvo buena pero sus tramas comienzan ser un poco aburridas

The fourth season of The Flash is somewhat weak, even more so than the third, even after character development, there are certain sloppiness in the context of the villain and the protagonist himself that weaken the plot. I can't say it's bad, but I will say it's just ok.

Show keeps getting worse and worse every season. It's gone from so bad it's good to just bad.

The Flash Season 4 is by far one of the worst seasons of the Flash yet. This season while having a decent villain, focuses too much on the love aspect and not on many other aspects of what made the show great in season 1 and 2. While this season is great it introduces us to some new great characters. First off Ralph Dinbny was a great addition to team flash and has some great character development throughout the season. Clifford Devoe and his wife were pretty good characters while not being the best villains. Nora West Allen had some good cameos and the ending scene with her was actually surprising. The new Flash suit was indeed one of the best we've had so far. Bring Harry back was a great idea and him loosing his intelligence was a good idea and was made well. Now on too the bad. Some of the episodes besides the prison story line were just overall weak. While they aren't as bad as Arrow Season 4's there are still a good amount of filler episodes. The episodes where Iris became Flash for a day was just stupid and there was no need for that to happen. Some of the meta humans were just stupid and some of their powers were just stupid. Also Iris is just an awful character and she comes off as annoying in this season and she doesn't even want to rescue Barry from the speed force at the beginning of the season which was just so stupid. Overall this season is by far one of the worst with many bad things and too little good things.

This season had some of the worst episode ever : girls night out and run Iris run Iris has become as bad as Felicity and that's a same the show tells us that she is basically perfect when she shoulnd't even be in the team she can't even write a blog how can she be the leader of team Flash?