The Good Wife: Season 7
(2015 - 2016)
You might also like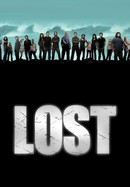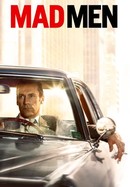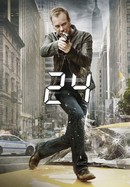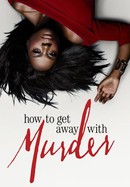 How to Get Away With Murder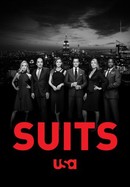 Rate And Review
The Good Wife: Season 7 Photos
News & Interviews for The Good Wife: Season 7
Audience Reviews for The Good Wife: Season 7
It's really disappointing bro

Late to jump on the bandwagon, watched all 7 seasons in record time. Top quality series, an absolute must watch for legal drama aficionados. The evolution towards a sharper, more Up-to-date cinematography is noticeable throughout the seasons; but script, scenario and acting are top notch throughout. The dialogues are splendidly written. My favorite characters are definitely Diane and Eli Gold! Even though i am not a fan of Alicia's character and i find some pro-Israeli propaganda to be out of place, this series deserves all its stars.

I loved seasons 1 to 6 but I found season 7 a huge let down: messy plot and a very anticlimactic finale, IMHO

The Good Wife proves to its viewers and the rest of the world that it is one of the greatest television dramas to air on television. Magnificent

One of the best Series I've ever had the pleasure of watching!

Was in love with this show. Season 7 was HORRIBLE.

After watching the first six seasons, you've got to watch the seventh; skipping it would feel like skipping the last two chapters of a book. However, that is probably the only reason to watch it. The seventh season transforms everything charming, compelling and noteworthy about the preceding seasons into (essentially) their polar opposite. The first 5 seasons of The Good Wife worked because we loved watching interesting cases, with interesting manipulations/interpretations of the law, against the backdrop of an innocent, principled, person empowering herself, and others, to survive the wrong-doings of others. The last two seasons though (especially season 7) transformed the heroine, and the show, into someone/something almost unrecognizable. The "Felicia" character becomes annoyingly self-pitying, self-centered, and self-aggrandizing. Her political and professional jockeying, coupled with her boring and redundant romantic troubles, feel like the worst of daytime soap operas. Worst, I think, any of the warmness (even to her children) the character possessed had been entirely evacuated. To be plain, their main character simply isn't likable. Not only is she untrustworthy and vapid, she's manipulative and cold. The cases become stale, predictable, and far less meaningful. The supporting cast loose their identities as well and feel unfamiliar in their superficial story lines. All of season 7, there is no one to root for ... and you don't even care. I realize the writers were intentionally trying to "turn her into" (Peter) everything she despised at the beginning; and, perhaps that happens with most people. Yet the message, the entire feeling of the show, went off track. If you liked the first 5 seasons, it wasn't because you wanted to watch a show that proved the world is crap, that all people are crap, that honest politicians can't exist. You didn't like it because you know people can't start over, change their lives, or improve their circumstances. I think you liked it because you hoped for these things; you liked rooting for the characters, liked believing someone could retain their integrity in a world where it's easier not to have any, etc. I think that was the real attraction. The last two seasons were basically a big fat, "they can't", "there's no hope", "everybody sucks and they always will" kind of thing. People compromising their values may very well be the most common and realistic path in the world, and there's plenty of excellent shows about just that very thing. I feel annoyed and confused just because that wasn't the premise of The Good Wife for its first 5 seasons. The story, as they finished it, is nothing but a depressing cliche: A good person can't survive among ruthless people unless they become ruthless themselves. Okay, well, that premise has been really overdone in far better ways than this. I wish they would have ended the show earlier.

I loved the 7th series (and series 1-6), and the final episode was stunning. Life isn't always made up of neat and tidy endings and I like the fact the episode didn't go for an easy happy ever after ending.

Overall I really love The Good Wife; one of the best network shows in years. But so far -- up to, and including, episode 18, in our case -- this final season has been a major disappointment. Well, for my wife and me, at least, if not for all these incomprehensibly gushing critics! Sure, there's lots of the usual agonizing and hand-wringing, but with very little actually going on, story-wise, compared to previous seasons. For a while it looked like Luca and Jason were going keep things interesting after we lost both the wily Will and the fascinatingly sociopathic Kalinda, but after Luca's impressively high octane introduction as a cute and savvy Bond Court attorney, and Jason's as a smolderingly sexy 'bad boy' investigator, poor Luca has been reduced to going around looking terminally bored and P.O.'ed (and who can blame her!), and poor Jason to going around with that goofy (and supposedly 'knowing'?) grin on his face. In short, it feels like the creators/writers (Michelle and Robert King) have already mentally and emotionally disengaged from their wonderful characters, and are just having them go through the familiar motions, but with precious little of the forward momentum, continuity, and complexity that we're fortunate enough to have grown accustomed to. But maybe they'll manage salvage the season in the last few episodes -- especially that oft-dropped ball : the finale. Some of us out here can only hope so!