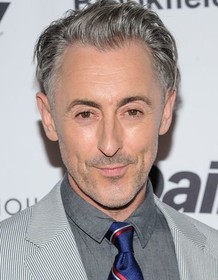 Alan Cumming
Highest Rated: 100% Second Best (1994)
Lowest Rated: Not Available
Birthday: Jan 27, 1965
Birthplace: Aberfeldy, Perthshire, Scotland, UK
Possessing wit, charisma and enough energy to power every marquee on Broadway and the West End, Scottish actor Alan Cumming proved a scene-stealing character player after being discovered by Hollywood. Cumming swept the international theater world with his performance as The Emcee in a 1990s revival of "Cabaret," having built his foundation as both a cult comedy act and a Shakespearean player throughout the U.K. Among the stunningly versatile actor's screen fortes were his over-the-top villains in action blockbusters like "X2: X-Men United" (2003), "GoldenEye" (1995), and, in a role that showcased his campier side, his pushy filmmaker in "Spice World" (1997). Cumming also knew how to adapt his perennially mischievous expression for subtler fare like "Emma" (1996) and the popular indie ensemble "The Anniversary Party" (2001), which he co-wrote, co-directed and co-starred in with a very accessible role as a Hollywood writer with a troubled marriage. From his evil-to-good character arc in Robert Rodriguez's "Spy Kids" film franchise to his portrayal of a blunt campaign manager on the hit series "The Good Wife" (CBS, 2009-16) and starring role in police procedural "Instinct" (CBS 2018- ), Cumming's ability to dial up or down his sophisticated and debauched sides at will gave him wide appeal, as well as a varied, interesting career.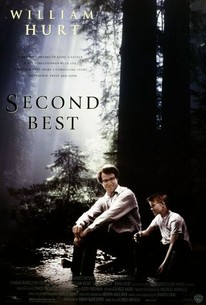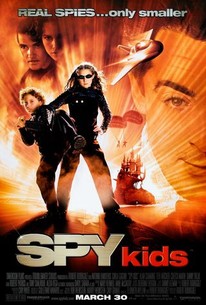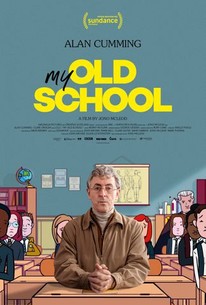 My Old School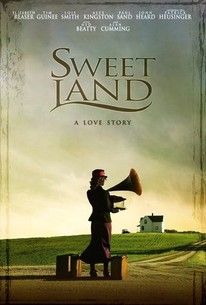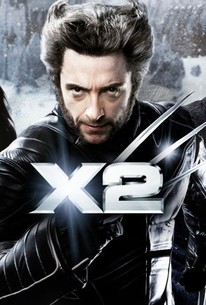 X2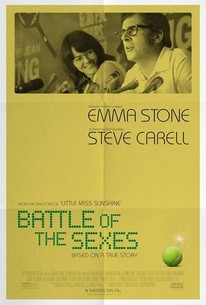 Battle of the Sexes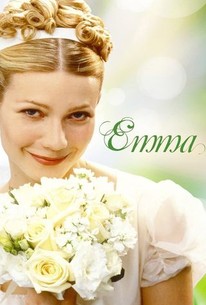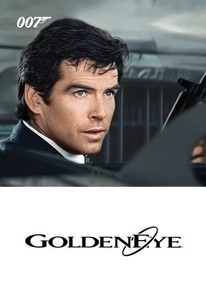 Photos
Alan Cumming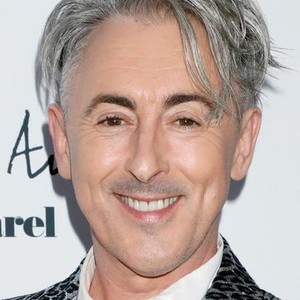 The Good Wife, Alan Cumming, 09/22/2009, ©CBS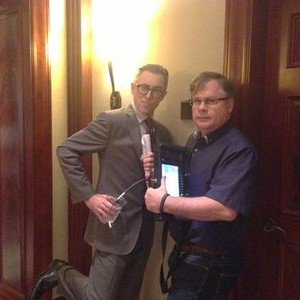 FLINTSTONES IN VIVA ROCK VEGAS, THE, Alan Cumming, 2000.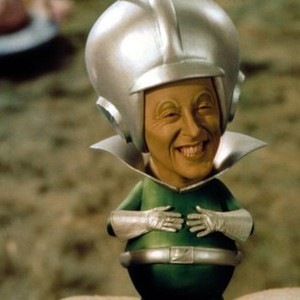 The Good Wife, from left: Graham Phillips, Alan Cumming, Chris Noth, Julianna Margulies, Christine Baranski, Josh Charles, Matt Czuchry, Archie Panjabi, 09/22/2009, ©CBS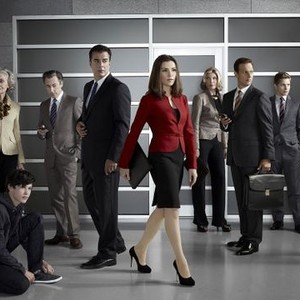 The Good Wife, from left: Archie Panjabi, Matt Czuchry, Christine Baranski, Julianna Margulies, Josh Charles, Chris Noth, Alan Cumming, 09/22/2009, ©CBS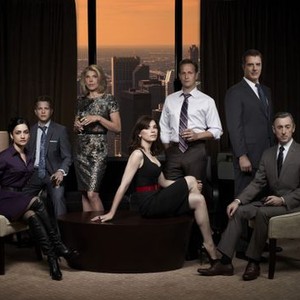 The 68th Annual Tony Awards, Neil Patrick Harris (L), Alan Cumming (R), 06/08/2014, ©CBS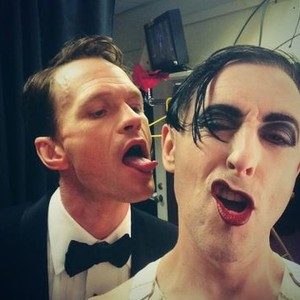 ALMOST IN LOVE, l-r: Hari Kunzru, Alan Cumming, 2011, ©Argot Pictures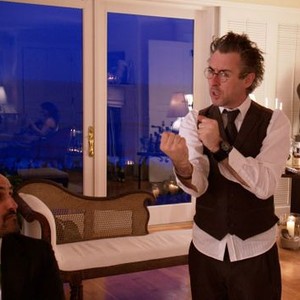 BUDDY, Alan Cumming, 1997, © Columbia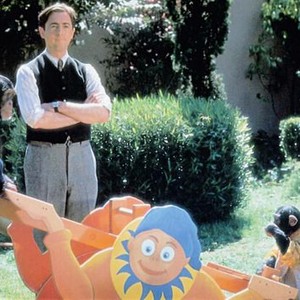 The View, Alan Cumming, 08/11/1997, ©ABC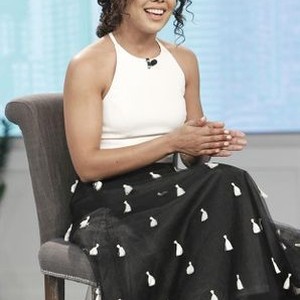 The View, Alan Cumming, 08/11/1997, ©ABC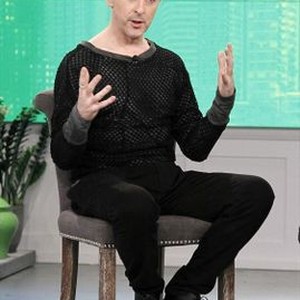 The Good Wife, Carrie Preston (L), Alan Cumming (R), 09/22/2009, ©CBS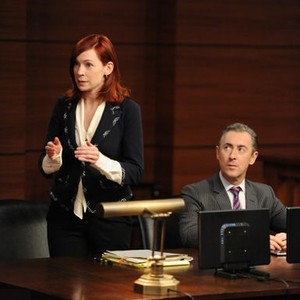 ANNIE, Alan Cumming, 1999, © Walt Disney TV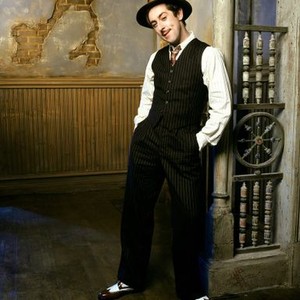 SPY KIDS, Alan Cumming, 2001. ©Miramax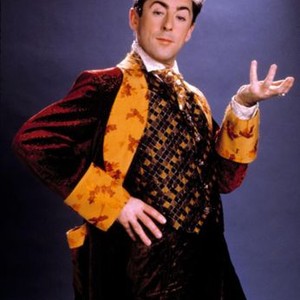 TITUS, Alan Cumming, 1999, TM and Copyright (c) 20th Century Fox Film Corp. All rights reserved.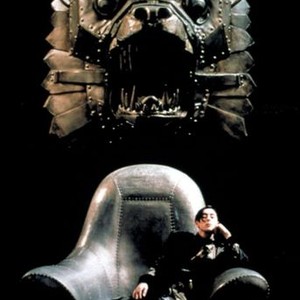 The View, Alan Cumming (L), Rosie Perez (C), Rosie O'Donnell (R), 08/11/1997, ©ABC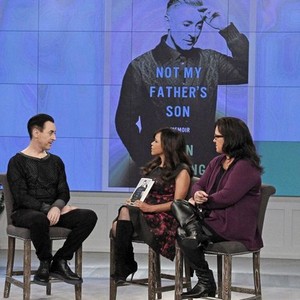 The Good Wife, Alan Cumming, 09/22/2009, ©CBS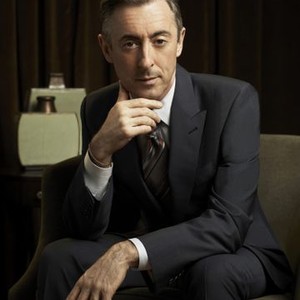 The Good Wife, Alan Cumming, 09/22/2009, ©CBS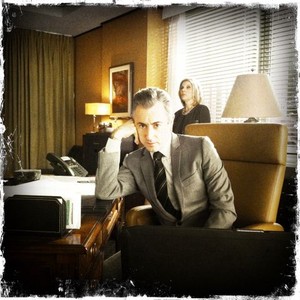 The 68th Annual Tony Awards, from left: Hugh Jackman, Alan Cumming, LL Cool J, Tip "T.I." Harris, 06/08/2014, ©CBS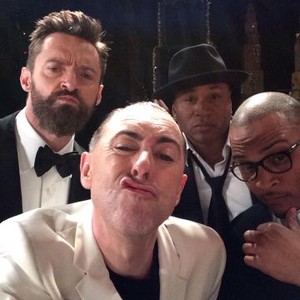 The 68th Annual Tony Awards, Barrett Foa (L), Ethan Hawke (C), Alan Cumming (R), 06/08/2014, ©CBS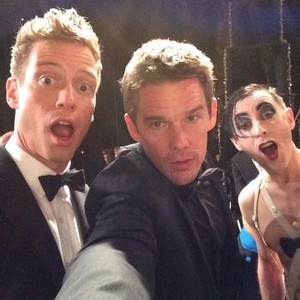 The 68th Annual Tony Awards, Alan Cumming, 06/08/2014, ©CBS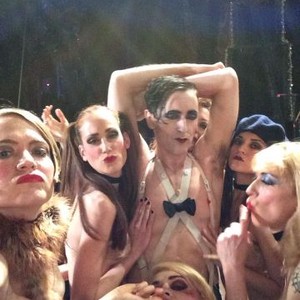 Skip to Quotes
Filmography
Movies
Credit

46%

76%

Rare Objects
Peter Kessler (Character)
$10.5K
2023

78%

No Score Yet

Mad About the Boy: The Noël Coward Story
Narrator
-
2023

25%

37%

Marlowe
Lou Hendricks (Character)
-
2022

No Score Yet

No Score Yet

Club Cumming Presents a Queer Comedy Extravaganza!
Host,
Executive Producer
-
2022

92%

74%

My Old School
Unknown (Character)
$103.4K
2022

No Score Yet

No Score Yet

Everything I Ever Wanted to Tell My Daughter About Men
The Therapist (Character)
-
2021

16%

26%

Show Dogs
Dante (Voice)
$17.7M
2018

77%

62%

After Louie
Sam Cooper (Character),
Producer
-
2017

84%

71%

Battle of the Sexes
Cuthbert "Ted" Tinling (Character)
$12.6M
2017

50%

54%

Hurricane Bianca
Unknown (Character)
-
2016

18%

53%

Strange Magic
Bog King (Voice)
$12.4M
2015

No Score Yet

62%

Chu and Blossom
Uncle (Character)
-
2014

50%

62%

Almost in Love
Hayden (Character)
-
2013

No Score Yet

75%

The Smurfs: The Legend of Smurfy Hollow
Gutsy (Voice)
-
2013

0%

21%

Sir Billi
Unknown (Character)
-
2013

No Score Yet

No Score Yet

Guardian of the Highlands
Gordon the Goat (Voice)
-
2012

5%

33%

Maladies
Alan (Character)
-
2012

No Score Yet

21%

Outback
Bog (Voice)
-
2012

79%

76%

Any Day Now
Rudy (Character)
$200.0K
2012

21%

43%

The Smurfs
Gutsy (Voice)
$142.6M
2011

No Score Yet

No Score Yet

The Money Pet
Narrator
-
2011

44%

26%

Jackboots on Whitehall
Hitler (Voice)
-
2010

30%

28%

The Tempest
Sebastian (Character)
$263.4K
2010

37%

64%

Burlesque
Alexis (Character)
$39.4M
2010

No Score Yet

28%

Riverworld
Unknown (Character)
-
2010

No Score Yet

No Score Yet

Ptown Diaries
Narrator
-
2009

33%

22%

Boogie Woogie
Dewey (Character)
$1.8K
2009

61%

42%

Dare
Grant Matson (Character)
-
2009

40%

18%

Ghost Writer
John Vandermark (Character),
Director
-
2007

No Score Yet

No Score Yet

Motherf...: A Movie
Unknown (Character)
-
2007

44%

25%

Full Grown Men
Hitchhiker (Character)
$13.7K
2006

8%

45%

Gray Matters
Gordy (Character)
$59.6K
2006

No Score Yet

No Score Yet

Fabulous! The Story of Queer Cinema
Unknown (Character)
-
2006

No Score Yet

47%

Eighteen
Father Chris (Character)
-
2005

No Score Yet

52%

Bam Bam and Celeste
Eugene (Character)
-
2005

85%

83%

Sweet Land
Frandsen (Character),
Producer
$1.7M
2005

14%

65%

Neverwas
Jake (Character)
-
2005

75%

87%

Reefer Madness
Lecturer/Goat-Man/FDR (Character)
-
2005

6%

16%

Son of the Mask
Loki (Character)
$17.0M
2005

No Score Yet

37%

Ripley Under Ground
Jeff Constant (Character)
-
2005

No Score Yet

44%

The Goodbye Girl
Mark (Character)
-
2004

15%

38%

Garfield: The Movie
Persnikitty (Voice)
$75.4M
2004

45%

25%

Spy Kids 3: Game Over
Floop (Character)
$111.8M
2003

85%

85%

X2
Kurt Wagner/Nightcrawler (Character)
$214.9M
2003

78%

76%

Nicholas Nickleby
Mr. Folair (Character)
$1.3M
2002

75%

39%

Spy Kids 2: The Island of Lost Dreams
Fegan Floop (Character)
$85.6M
2002

No Score Yet

31%

Investigating Sex
Sevy (Character)
-
2001

61%

57%

The Anniversary Party
Joe Therrian (Character),
Director,
Writer,
Producer
$4.1M
2001

53%

52%

Josie and the Pussycats
Wyatt Frame (Character)
$14.3M
2001

93%

47%

Spy Kids
Fegan Floop (Character)
$112.7M
2001

14%

44%

Company Man
General Batista (Character)
$146.0K
2000

72%

71%

Urbania
Brett (Character)
$1.0M
2000

11%

28%

Get Carter
Jeremy Kinnear (Character)
$15.0M
2000

25%

20%

The Flintstones in Viva Rock Vegas
Gazoo/Mick Jagged (Character)
$35.2M
2000

No Score Yet

57%

Annie
Daniel Francis "Rooster" Hannigan (Character)
-
1999

69%

86%

Titus
Saturninus (Character)
$1.9M
1999

76%

74%

Eyes Wide Shut
Hotel Desk Clerk (Character)
$55.7M
1999

24%

67%

Plunkett & Macleane
Lord Rochester (Character)
$471.4K
1999

75%

65%

Romy and Michele's High School Reunion
Sandy Frink (Character)
$29.2M
1997

26%

32%

Buddy
Dick Croner, Trudy's Assistant (Character)
$10.0M
1997

35%

45%

Spice World
Piers Cuthbertson-Smyth (Character)
$29.6M
1997

No Score Yet

No Score Yet

For My Baby
Daniel Orgelbrand (Character)
-
1997

84%

77%

Emma
Rev. Elton (Character)
$22.2M
1996

80%

83%

GoldenEye
Boris Grishenko (Character)
$106.0M
1995

78%

73%

Circle of Friends
Sean Walsh (Character)
$21.7M
1995

100%

79%

Second Best
Bernard (Character)
$68.5K
1994

81%

76%

Black Beauty
Black Beauty (Voice)
$4.2M
1994

No Score Yet

No Score Yet

Butter
Ronnie (Character),
Director,
Writer
-
1994

No Score Yet

No Score Yet

The Airzone Solution
MacNamara (Character)
-
1993

No Score Yet

No Score Yet

Prague
Alexander Novak (Character)
-
1992

No Score Yet

74%

Bernard and the Genie
Bernard Bottle (Character)
-
1991
TV