The Haunting of Bly Manor: Miniseries
(2020)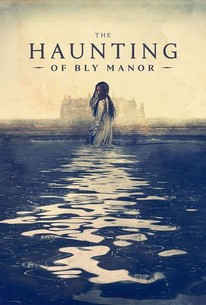 You might also like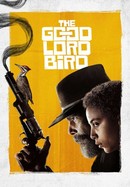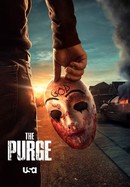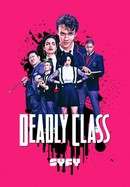 Rate And Review
The Haunting of Bly Manor: Miniseries Photos
News & Interviews for The Haunting of Bly Manor: Miniseries
Audience Reviews for The Haunting of Bly Manor: Miniseries
I really enjoyed this. Fewer jump scares than Hill House, but I'm not really fond of those. A great ghost story for people who don't generally like scary movies. My big hang up with this was the bad English accents by the American actors. I love you Henry Thomas, but your accent was awful.

Another bingeworthy horror series from Mike Flanagan. Like its predecessor, "The Haunting of Bly Manor" sucked me in with its subtle, but tense horror and mysterious story. I was impressed with the performance of the cast all around but especially from the returning cast members who played their characters so well that I never once thought of them as their characters from Hill House. The music and score was very fitting and complimented situations nicely. There were also a few things I disliked. It had its moments but overall I didn't find it all that suspenseful or scary. I was also a little disappointed that I figured out what was going on so quickly. It was a little predictable. I wish Mike Flanagan had directed more episodes. I enjoyed watching "The Haunting of Bly Manor", but it definitely falls short of its predecessor in my opinion. It had me hooked but was a little disappointing when it ended. Good, but not great. 3.5/5.

Story is far less compelling through numerous episodes than in other places. Plus some of the accents are terrible. As an Englishman I found it difficult to listen to some of the strange word pronunciations especially from the main story teller.

القصه جميلة جدا ولكن رغم جمالية سرد القصة يوجد بعض الهفوات وعلى الرغم من ذالك تستحق الاعجاب بشده

Awesome season added much needed heart to the franchise since Hill House was more superficial.

The Haunting of Bly Manor isn't as frightening as it's predecessor The Haunting of Hill House, however, it has Flanagan's familiar dedication for character and story, making it, overall, an emotional ride.

Has a very similar feel to Haunting of Hill House, although not as good. It's still a nice gothic horror with some great atmosphere and characters. Each character feels fleshed out and important to the story. The show also has a nice pace, it's clean and crisp and doesn't rely on any filler episodes.

romantically creepy! loves the actors, great acting, nice wardrobe, great plot and story line, eye catchy filmography.

Like it's predecessor "the hauting of hill house" it is a emotional ride, coated in a ghost story; but the ghost story is not why we stick to that tale! The writting, and the acting, are amazing. Another great serie!