The Investigator: A British Crime Story: Season 2
(2018)
You might also like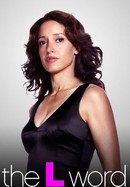 Rate And Review
Episodes
Air date: Apr 5, 2018
Investigating the case of Louise Kay, who has been missing since June 1988.
View Details
Air date: Apr 12, 2018
Investigating the murders of Anna Kenny, Agnes Cooney and Hilda McAuley.
View Details
Air date: Apr 19, 2018
Mark discovers another brutal Glasgow murder that threatens to derail his investigation.
View Details
The Investigator: A British Crime Story: Season 2 Photos
Audience Reviews for The Investigator: A British Crime Story: Season 2
Slick production, shoddy narration that not only misrepresents itself as an "investigation" (everything "discovered" seems to have been generated by police work from years past) but also doesn't know how to construct a coherent story (what in the world is this actually about? it starts laser-focused on a particular crime and victim, and then gets so enamored with a rotating cast of killers it goes chasing -- and almost glamorizing -- them instead, almost completely forgetting the original victim). Poorly done.

I stuck both seasons out just because I wanted to see if he got any better. He would present these theories as his own then to back it up he would look at the police files that already had investigated the same theories. He found literally nothing new in the 1st season and 1 small link in the 2nd season. He was full of self importance and ego and not enough credit to the police detectives that had done all the legwork for him. If you want real investigative journalism check out Hadley Thomas from the Australian.

It's not easy to get through bc it's not presented in a manner that's suspenseful (with all due respect to the victims). I think it would've gone much better had he used a host instead of doing most of the talking himself. His voice just puts you to sleep. But it's a good investigation into the unsolved murders.

Frustrating series to watch. Presenter takes information already known to the Police/press/statements and presents them as his own discoveries to camera. Information is repeated over and over, dragging out the episodes unnecessarily. Nicely shot, but we want substance over style. It also gives these poor families false hope this investigator will uncover new evidence hoping to lead them to their lost ones, yet it dangerously exploits their stories for our entertainment. Disappointing. Oh and the polyester wigs on the actors are awful & distracting.

***SPOILERS BELOW*** This show has everything that it needs to be great. Strong narrative, great cinematography and good development. Sadly, it falls very short for one critical reason: Mark Williams-Thomas (MWT) completely botches the investigation of Angus Sinclair - which is potentially unsurprising, because this show unintentionally becomes a documentary of the complete incompetence of UK homicide police in the 70s, 80s and 90s. In any investigation, you must keep your witnesses sterilised from your evidence, your suspect and your theory. MWT ignores this completely and colours the evidence given by key witnesses by showing them the suspect's vehicle/picture and asking if it's the vehicle/person that they saw. This season can be used as evidence against the prosecution, making it the exact opposite of what it intends to be. Good film making, but it needs a better investigator who can get the basics right.

It was pretty interesting...until we were left hanging with no more episodes and it took us 15 minutes to realize, there were no more episodes. Not bothering with season 1.