The Little Drummer Girl
(2018)
You might also like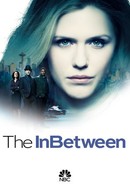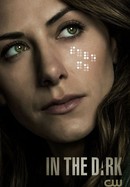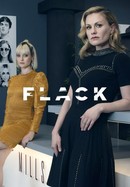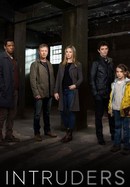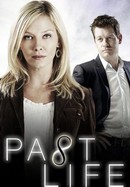 Rate And Review
The Little Drummer Girl: Miniseries Videos
The Little Drummer Girl: Miniseries Photos
News & Interviews for The Little Drummer Girl
Audience Reviews for The Little Drummer Girl: Miniseries
Pretty good. A little weird that it was really only the last episode that had a lot of Park's signatures. Florence Pugh and Michael Shannon are excellent.

It was superbly acted and beautifully filmed!

One of the best shows I've seen in the past years. Perfect blend of suspense, romance and drama. Pugh, Skarsgard and Shannon are fantastic.

Slowly done, but good burn. It's a little refreshing to see both sides are given some point. At the end, all intelligence and ideology drowned by the sound of guns, blasts and rockets..... At the end, nothing matters but who's got the biggest gun.

Other adaptations of Le Carre's work I just couldn't get into, but the characters in this one were so interesting that it worked for me. I don't mind a slow pace and intricacy so long as the characters intrigue me.

Great costumes, great acting, suspenseful ! A must see!

I love the genre and was excited to see this miniseries. It held my attention until the end but pace is definitely a bit of a downer. Great cast who lived up to their reputations.

Stylishly morally ambiguous drama about terrorists and intelligence agencies.

Great drama, absolutely loved the cinematography you can tell that Park Chan-Wook is involved from the moment it begins, it�����s stunning, first rate acting from Michael Shannon who is consistently wonderful in any role and Alexander Skarsgard is great as Becker. The story of course is fascinating and complex as with all le Carre�����s work and amazingly well told. The only issue for me was that I just didn�����t get the chemistry between Becker and Charlie, it just didn�����t feel real to me. Florence Pugh seemed slightly out of place and it was hard for me to have empathy for her character as she just didn�����t seem to have any. All, in all this series is definitely worth watching. It�����s probably the best adeptation of a le Carre novel ever.

I read the novel, watched the series, reread the novel and then watched the series again. I was totally hooked every time and felt that the book helped to flesh out parts of the story that there was perhaps no time to film but that the series brought added colour to many of the events, locations and characters of the book. I was initially disappointed that the series did not end with Charlie's breakdown in the theatre and Gadi's reappearance in her life. On further reflection I felt that Alexander Skarsgård's subtle performance, which conveyed very effectively - even more so than the novel - Gadi's growing concern for Charlie and his increasing reservations regarding her role in Marty's grand plan, his transformation from a cool agent to a warm human was epitomised in the understated ending.
See Details