The Magicians: Season 1
(2016)
You might also like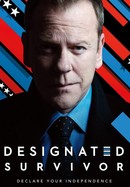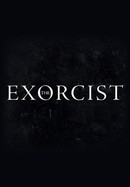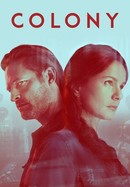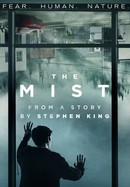 Rate And Review
The Magicians: Season 1 Photos
News & Interviews for The Magicians: Season 1
Audience Reviews for The Magicians: Season 1
The Magicians is a truly exceptional show. It weaves magic (who doesn't like magic that isnt all sunshine and rainbows) and adult themes into a creative masterpiece. Seriously, this show helped me through some of the darkest periods of my life since 2016. And even after watching the series a dozen times there are episodes that still make me bawl my eyes out. If you are stuck in an enlist loop of "what do I watch next", give The Magicians a try (it's on Netflix: has 65 episodes around 42-45 mins long each).

honestamente agarra un montón de escritores que nunca leyeron un libro de fantasía de magia y ponerlos a hacer una serie, bueno es esto, ir a un colegio de magia es lindo o una universidad de magia, pero bueno cuando se la pasan en fiestas, sexo, todos tienen personalidades únicas, pero al mismo tiempo tratan a la magia como algo peligroso como que algo con cierra, y ni hablar de que es la típica serie donde los "buenos" tienen un monton de reglas a la hora de usar magia, pero puff los malos no, son poderosos, y pueden hacer de todo, prácticamente, no hay construcción del mundo, no se explica la magia o cuando se explica al capitulo siguiente se contradice, ejemplo, en un capitulo te saltan con que no pueden curar el cancer, en el otro se transforman en aves, se pueden teletransportar, extrañamente no pueden usar todos la misma magia, todos son como xmen cada uno con su poder, la suma de todo eso, arruina la magia, arruina la trama, y toda seriedad que le puedas dar, y ni hablar del personaje principal, que es un adulto de 18+ años, pero tiene el pensamiento y comportamiento de un niño de 8 años, pero bueno, para acortar, todos queremos ir a howard a estudiar magia pero cuando vamos ahi, nos dedicamos a fiestas, con profesores inútiles, y magia que funciona para unos si otros no, pero cuando aparece el malo malote, y quiere matar al protagonista ahi todos somos, imparables por la fuerza de la amistad.

This show became very tiresome. Every episode involves some kind of difficulty the characters get themselves into, and both how they get into the situation and the complications that result seem arbitrary, irrational and very difficult to follow.

Having just binged the entire series, I would say it's definitely worth the watch. Harry Potter meets Shameless. Portrays the difficulties of those in their young adult life very well. I just wish the ending was a little more satisfying.

It's like a violent homosexual version of Harry Potter for liberal college kids. It's too bad really cuz it started off pretty good and had a lot of potential but quickly devolved into a show where everybody just ends up screwing else's love interest or they end up being the victim of a graphic murder the moment you become emotionally invested in them. I guess that's not so bad I could have lived with that but there were other aspects of the show I could not stomach. This show may not be for everyone, but if you enjoy watching prolonged graphic men on men sex scenes then this show is for you. If you love the fantasy genre but we're pissed off that you never got to watch Harry Potter have hot sweaty man sex with Ron Weasley and then had Hermione Granger walk in and find them, then you're going to love this show. I realize there may be a market for this kind of stuff and if that's your cup of tea then more power to you... And maybe it's an underserved demographic so this show will be heralded by many "visionary" and "ground breaking" but personally I couldn't stomach another episode.

Good concept and good visuals, but why do the characters have to be so efing childish? They are college students, not high school students. Couldn't the setting of their level of maturity be a little bit higher? The conflict between Quentin and Julia just seems so forced and annoying.

I recognize that all of the female character's have all the power will the reset of the male character's don't have much of the power they do

This series is... low budget. The dialogues are stupid, unnecessary and a little bit cringe. The plot is built episode for episode, and this is not good. It's so badly constructed that it's funny.

I watched the first two eps of Terra Nova and was so bored I didn't finish the second. I watch the Magicians and felt the same. I watched the first half of ep 01 of Eureka and was seriously entertained. Great writing. great acting. great actors. Humour. I will give all three shows a fair try, however - Maybe they'll improve.

The best way this show could have started off. It does an amazing job of introducing you to characters and having you change your view of them quickly. It is also the best and probably only way magic could have been introduced in a show so well, it's relatable in a great way. One of the main characters, Quinten Coldwater, discovers that magic and many of his childhood fantasies are real, but it's all thrown on to him so quickly, and he's unprepared. Him not being prepared for this make him feel like a normal person, someone who has defects. Quinten struggles with depression and other stuff claiming that sometimes his brain breaks and he has to be hospitalized. All in all, it's a definite must-see, with great characters, an intriguing plot, and moments that will bring back some childhood memories.