The Magicians
(2016)
What to know
Critics Consensus
The Magicians' impressive special effects and creative storytelling help compensate for a derivative premise and occasionally sluggish pace. Read critic reviews
Where to watch The Magicians: Season 1
Buy
Subscription
Buy
Buy
Watch The Magicians: Season 1 with a subscription on Netflix, or buy it on Vudu, Amazon Prime Video, Apple TV.
You might also like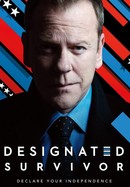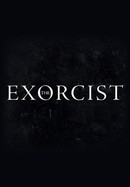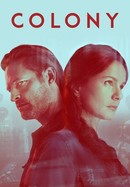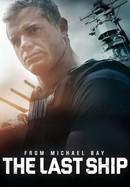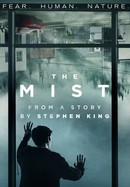 Rate And Review
The Magicians: Season 1 videos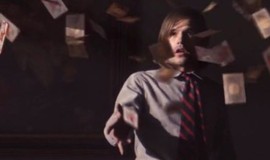 The Magicians: Quentin's Real Magic Scene
CLIP 2:06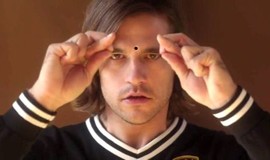 The Magicians: Quentin Wipes the Board Scene
CLIP 2:57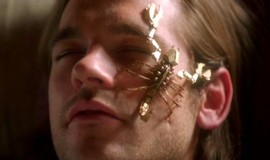 The Magicians: Quentin's Lobotomy Scene
CLIP 2:46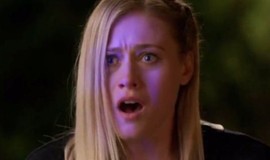 The Magicians: Summoning Charlie Scene
CLIP 2:36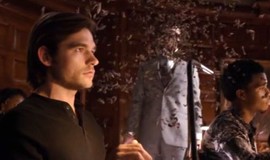 The Magicians: The Beast Appears Scene
CLIP 2:51
The Magicians: Season 1 Photos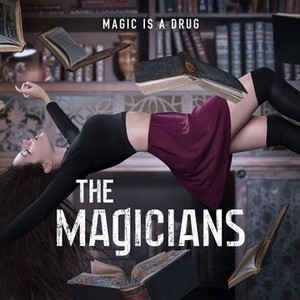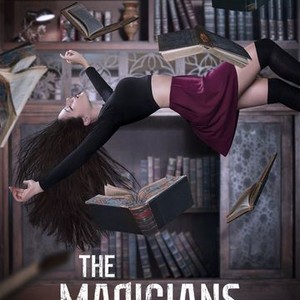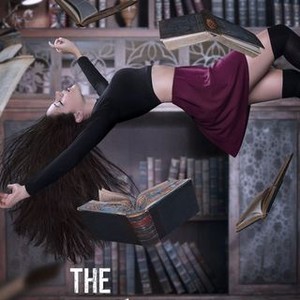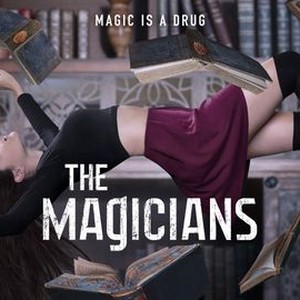 The Magicians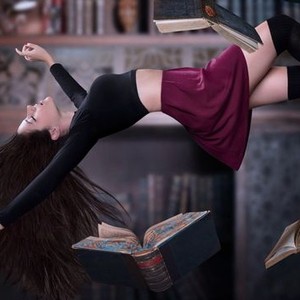 The Magicians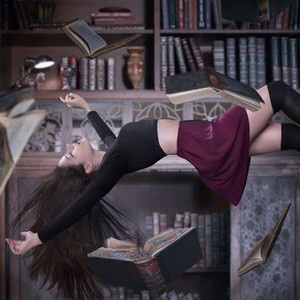 The Magicians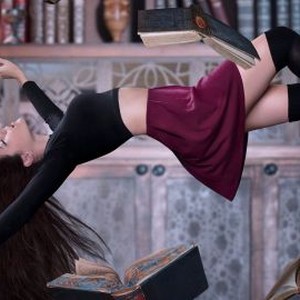 <em>The Magicians</em>, Season 1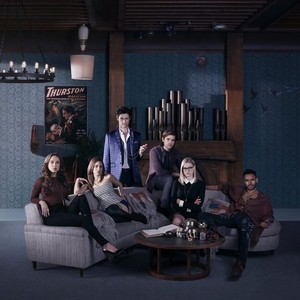 <em>The Magicians</em>, Season 1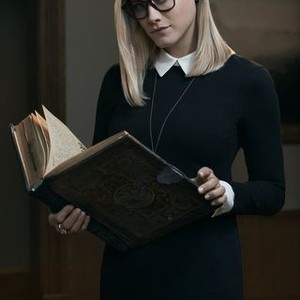 <em>The Magicians</em>, Season 1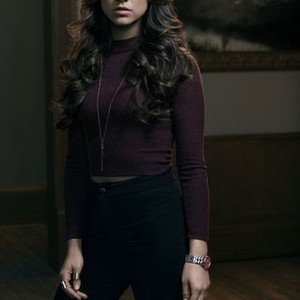 <em>The Magicians</em>, Season 1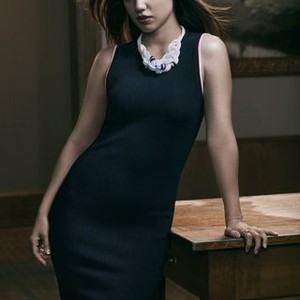 <em>The Magicians</em>, Season 1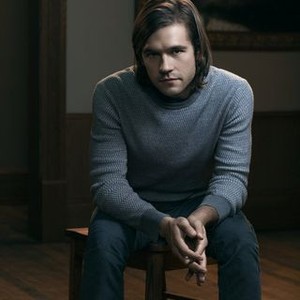 <em>The Magicians</em>, Season 1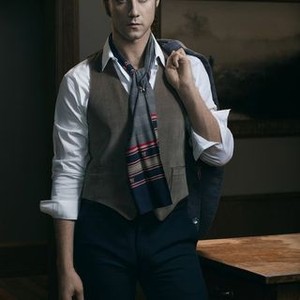 <em>The Magicians</em>, Season 1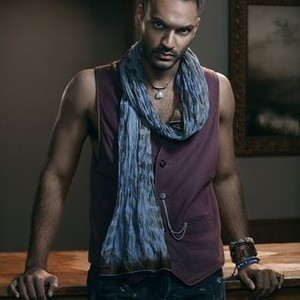 News & Interviews for The Magicians
Audience Reviews for The Magicians: Season 1
It's 2023 and I still watch this show and listen to their music number's from the magician's. They always cancel the best shows.

This is the greatest TV show I have ever seen. Kudos to sera gamble and john mcnamara for the great work. Great casting, awesome plots, amazing makeups and sfx. My best TV show ever. I'd love to work with sera gamble some day

I love fantasy series. But this show is teeming with alcohol, drugs and smoking. There is constant drinking and everyone takes some type of drug. It almost seems as if the authors of this series want to process a drug problem themselves or have a completely consumed image of today's youth. Although I love fantasy films very much, I had to stop watching this series for good in the first third of the second season because alcohol, drugs, etc. constantly came into play, as if it was the most normal thing in the world. Even every magical ritual involves either taking a drug or getting drunk. if you cut out all the alcohol, drugs, over-the-top sex scenes to finally make a story that makes sense, then all the episodes would fit into one. The writers of this series should solve their own drug problem and leave us alone. I prefer to watch other fantasy series

I was not expecting to enjoy this as much as I did but I love it.

This is basically a Harry Potter knockoff with the students starting off as extremely smart adults from the real world mixed with a retelling of a Mature Audience Rating version of Alice in Wonderland/Chronicles of Narnia. The plot is brilliant, the show is captivating and the actors do a fantastic job. Almost everything I wanted to read/see go wrong in the respective universes does. The show portrays a chaotic magical world like it should, with incredible accidents, events and whimsy. One of my favorite shows ever.

I read all of the books and loved the show!

Watched 1st season while at home with Covid as there was literally no other fantasy TV series left. I thought it would be good enough to keep me distracted in my current state of brain fog. I was wrong. First, there is no world building. Even though these people live in a world with magic and are at a magic SCHOOL, we learn very little about how magic actually works. Basic questions like: What kind of classes are they taking? What do those hand gestures mean? Do you always need spells? Is there a central authority that regulates magic? None of those are answered. The principles and rules of this magical world are never covered beyond haphazard, surface-level information that you have to pick up on the fly This starts to seem justifiable, if not sensible, once you realise that the focus of the show is NOT the world in which the school and its annoying students (more on that later) exist, but another world beyond / within it, that's kinda like if "Chronicles of Narnia" was crossed with a B-grade slasher movie. Can't focus on the magical school if you need to hurry your characters towards getting into R-rated fairyland Despite this intention, there is no actual deliberate plot to get the protagonists into said fairyland. Even though there are "adults" at the school who know about this secret land and its villain, no effort is ever really made to give the students a basic "intro to the world that wants to kill you" course. Even as professors tell each other the kids are not ready, they make minimal efforts to help the kids get ready. Aside from Eliza popping in and out with cryptic clues for Quentin that often outright confuse him, there is no other guidance or plan from the faculty on how to fight this threat. Everyone largely reacts to what the villain does 90% of the time For the most part, though, the main characters seem too embroiled in their own overblown dramas to notice or care. I get that this is Young Adult and that characters can be complex and flawed, but there is a fine line between "ambivalent" and "consistently downright annoying". Most characters are exaggerated versions of their tropes (e.g. uptight ice queen nerd, misunderstood emo with inferiority complex etc.). They rarely display any kind of sign of personal growth and are often incredibly selfish, immoral, passive aggressive and entitled. One can only assume the writer's traumatic high school and college experiences spilled over on the screen with a vengeance - still, even the most "Mean Girls" script has someone pleasant. One has to try hard to find pleasantness in this show Overall, an inadequately paced, illogical piece of writing with confused mythology, lazy borrowing from other shows and utterly unlikeable heroes. The most magical thing about it is the fact that it convinced people it was good

The Magicians is a truly exceptional show. It weaves magic (who doesn't like magic that isnt all sunshine and rainbows) and adult themes into a creative masterpiece. Seriously, this show helped me through some of the darkest periods of my life since 2016. And even after watching the series a dozen times there are episodes that still make me bawl my eyes out. If you are stuck in an enlist loop of "what do I watch next", give The Magicians a try (it's on Netflix: has 65 episodes around 42-45 mins long each).

honestamente agarra un montón de escritores que nunca leyeron un libro de fantasía de magia y ponerlos a hacer una serie, bueno es esto, ir a un colegio de magia es lindo o una universidad de magia, pero bueno cuando se la pasan en fiestas, sexo, todos tienen personalidades únicas, pero al mismo tiempo tratan a la magia como algo peligroso como que algo con cierra, y ni hablar de que es la típica serie donde los "buenos" tienen un monton de reglas a la hora de usar magia, pero puff los malos no, son poderosos, y pueden hacer de todo, prácticamente, no hay construcción del mundo, no se explica la magia o cuando se explica al capitulo siguiente se contradice, ejemplo, en un capitulo te saltan con que no pueden curar el cancer, en el otro se transforman en aves, se pueden teletransportar, extrañamente no pueden usar todos la misma magia, todos son como xmen cada uno con su poder, la suma de todo eso, arruina la magia, arruina la trama, y toda seriedad que le puedas dar, y ni hablar del personaje principal, que es un adulto de 18+ años, pero tiene el pensamiento y comportamiento de un niño de 8 años, pero bueno, para acortar, todos queremos ir a howard a estudiar magia pero cuando vamos ahi, nos dedicamos a fiestas, con profesores inútiles, y magia que funciona para unos si otros no, pero cuando aparece el malo malote, y quiere matar al protagonista ahi todos somos, imparables por la fuerza de la amistad.

This show became very tiresome. Every episode involves some kind of difficulty the characters get themselves into, and both how they get into the situation and the complications that result seem arbitrary, irrational and very difficult to follow.
See Details