The Movies That Made Us: Season 1
(2019)
Where to watch
Subscription
You might also like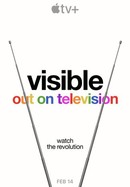 Visible: Out on Television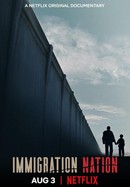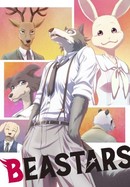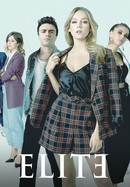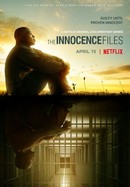 Rate And Review
The Movies That Made Us: Season 1 Photos
Audience Reviews for The Movies That Made Us: Season 1
Fun series featuring some classic films of the 1980's, along with some great tidbits on such films like "Dirty Dancing" and "Die Hard". While not a complete deep dive, a fun watch for movie fans.

Most pop culture docs suck and feel like rushed cash grabs, BUT, for a documentary about pop culture this one is actually really good. The only big downside is the narration style which tries way too hard to be clever and funny (think: a dad joke became incarnated and decides to narrate like a '90s MTV narrator), but it is usually not too hard to ignore that one quirk.

This is a great series about how some all time classic films were made.

An excellent documentary series. The editing is fun to follow and the content cuts to the chase. Every episode left me wanting for more, no matter if I knew the movie or not.

As a big fan of Dirty Dancing, I loved loved loved this behind the scenes documentary... I had no idea the story behind the movie was more interesting than the movie itself. Everything about it is interesting -- from the origin of the story and its writer Eleonor, then the Vestron part - hilarious - and Linda, the producer, then Jennifer and Patrick audition tapes, interviews with the cast and crew - also hilarious!!! and so on and so forth. Everything for me was new - the locations, how the script got approved - I mean, the twists and turns... As I saw the movie many times, I already saw this documentary about 4 times, can´t get enough of it - every time I watch it, I see some details I never saw in the movie before - like a scene in which Eleonor - the writer - was dancing with Patrick in the gazebo -- like, hello, a must see for baby-boomers who had a blast in the 80s and was a fan of this movie...

The Movies That Made Us, a spin-off of the documentary series The Toys That Made Us, looks at nostalgic (80's/90's) films. I'm pleased to say that this manages to be as entertaining as it's parent show. Te first season looks at four films presenting a nice diverse range of genres: chick flick (Dirty Dancing), comedy (Ghostbusters), family/children's (Home Alone), and action (Die Hard). There is a lot of interesting information behind the creation of the films, be it with twists or turns in getting greenlit or surprising reasons behind the gestation of the concepts. Like TTMU, the documentary has this upbeat feel to it, though it tries less hard to make jokes. Probably because either there's a lot more info to jam into one episode or since this involves showpeople there are a lot more characters who just lift up the proceedings anyway. TTMU's Donald Ian Black is carried over as a narrator and continues to bring a quality of fun. When it comes to people being interviewed, be prepared that most of the top stars don't participate. (I'm guessing that over the years they're just plain tired of being asked about their most famous movies.) So, no Bruce Willis, Macaulay Culkin, or Bill Murray. On the other hand, we do get, I believe, all living directors and screenwriters. Overall, I highly recommend this.

"i'M AbsOlUtELY oBSEssED wITH ChiSTMaS"

This is done so well, plenty of people interviewed and scenes edited in. Very good behind the scenes documentary

This was awesome because I love all four of these movies. Ghostbusters is my all time favorite.

Our family REALLY enjoyed the Home Alone and Ghostbusters episodes, including kids 10 and 13. My wife loved the Dirty Dancing one and we both loved the Die Hard one. Perfect series? No. But it's got it where it counts!