The Plot Against America: Season 1
(2020)
Where to watch
Buy from $2.99
Buy from $2.99
Subscription
Buy from $2.99
You might also like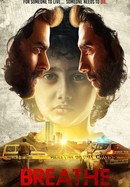 Rate And Review
The Plot Against America: Season 1 Videos
The Plot Against America: Season 1 Photos
News & Interviews for The Plot Against America: Season 1
Audience Reviews for The Plot Against America: Season 1
For those who can't hate America enough, here's more fiction.

No comparison to the excellent book! They eliminated the boy's point of view and ruined it.

Beautifully done. This series was excellent! This storyline is a liberal's wet dream. On the order of the Purge franchise only much, much more likely to become reality. Don't miss it.

This series may be appealing to anyone who hasn't seen every Holocaust, anti-semitic, anti-fascist, anti-racism movie ever. But for everyone else this series doesn't show or tells us anything new. It is more of the same. And not even close to as good as its predecessors. It should not have bored me but it did. I only pushed through all the episodes out of respect for the subject matter. The actors and cinematography was good, don't get me wrong. But the storytelling, pacing and dialogue among a few other things just weren't grappling enough. SAD!

Never could really get totally into this as far as the story goes but the set and costume design, as well as the acting, were all top notch, which was no surprise with Simon at the helm. Philip Roth is on my Rushmore of writers but this novel is among my least favorites of his and I remember it standing out because it was different than much of his previous work at the time.

Awful. I hate this alternate history crap where they take real people and make them into whatever they want. Not being a zionist doesn't make you an anti semite - all orthodox religion tends to put people in that bracket when criticised. Lindbergh, in spite of his views of non intervention, after pearl harbour, went and fought for the American Airforce, whatever his differences were. This alternate history crap is probably a Tarantion Fad which has just ruined narratives beyond repair.

Very boring. The similar "The Man In The Hig Castle" it's much better

The series is written so great!! Fantastic work from David Simon. The series has a great cast, every shines. Winona Ryder? Zoe Kazan and John Turturro especially gave powerful performances. The series is highly timely with what's going on in the us right now and what has been going on. It's a great adaptation from Philip Roth's book.

Captivating, alternative history thriller / drama. A clever premise with strong characters and sub plots interwoven as the changing America threatens this normal, working class Jewish family in this unique, emotionally tense mini-series. Humour, hope mixed with conflicting loyalties. An absolute must see.

Great show. Interesting storyline, definitely worth watching. Absolutely needs another season.