The Resident: Season 2
(2018 - 2019)
You might also like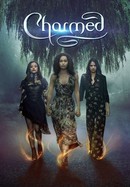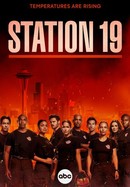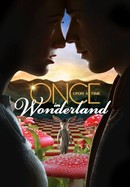 Once Upon a Time in Wonderland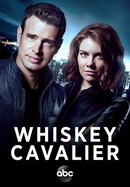 Rate And Review
The Resident: Season 2 Videos
The Resident: Season 2 Photos
News & Interviews for The Resident: Season 2
Audience Reviews for The Resident: Season 2
With a less interesting main plot line than season 1 and the writers seeming afraid to really go - a shame, almost boring. Several of the side plots, which are uninteresting and seemingly have no impact on the overall story line or even really the characters.

There seems to be a consensus of viewers that this is one medical series that is definitely worth the weekly wait -- am joining the crowd on this great show!

Very good season with amazing additions to the crew. I am amused by Tomatometer ignoring this masterpiece of season. Every episode was an emotional rollercoaster. Most of the time I was in tears. What a great job by the actors, especially female characters this season and the Raptor. Super funny and super emotional. 5 stars.

very interesting, I love it

One of the best shows ive seen in a long time. Reminds me of the old Greys Anatomy

I was eager to watch this tv show since I love medical tv shows; the first episodes show a lot of potential and later on I got dissapointed, here are my pros and cons, straight to the point. Pros: It is a fast pace show, It also shows extra things of what other tv shows don't show you like protocols before surgery, items they go over in the ER. It keeps you interested. Cons: I lost interest after the first 9 episodes of the first season. I felt I was watching a DC or Marvel tv show. Don't get me wrong I love those tv shows but I know is more a fantasy. This is suppose to be a realistic/dramatic tv show with some exaggeration but I couldn't wrap my head around the stories. There are villains in this tv show that always get away with everything, they kill patients and blame nurses or other doctors, there's blackmail all the time by the superiors and at some point you get tire because they are never held accountable. I got tire of the bad guys constantly getting away and the good guys always suffering and liking their wounds and that's why I stopped watching. Also, most of the superiors are male characters except for one female but she's also a villain. The rest of the females characters are placed in much smaller lesser roles. I hope they can change the formula a bit and make more likable characters because right now, I just want all the bad guys to die.

Love it! Can't wait for each new episode.

This show is great. You get to see real life issues that people face daily with just a handful of caregivers that actually care.