Bart vs. Thanksgiving
EPISODE: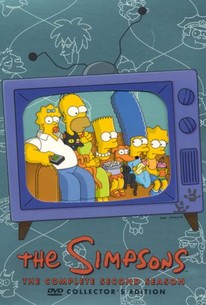 Episode Info
As the Simpsons and their extended family prepare to celebrate Thanksgiving around the dinner table, Lisa (voice of Yeardley Smith) shows off the centerpiece she's constructed, which celebrates the efforts of women who helped settle America. Bart (voice of Nancy Cartwright), however, is in a typically mischievous mood, and while tussling with Lisa over where the centerpiece should go, he accidentally destroys it. Bart doesn't want to apologize to Lisa, so Homer (voice of Dan Castellaneta) and Marge (voice of Julie Kavner) send him to his room without supper. Feeling unappreciated, Bart sneaks out his window and ends up on Springfield's Skid Row, where he sells a pint of his blood for $12 at a plasma center and gets a free meal at the homeless shelter. A news crew is doing a human interest story about the shelter, and Bart ends up on television; when Homer and Marge realize their son has run away, they head out to find him. Meanwhile, Bart is cold and lonely and wants to come home, but he knows that he now has to work up the courage to apologize to his sister. "Bart Vs. Thanksgiving" first aired on November 22, 1990.
Discussion Forum
Discuss The Simpsons on our TV talk forum!