Lisa the Beauty Queen
EPISODE: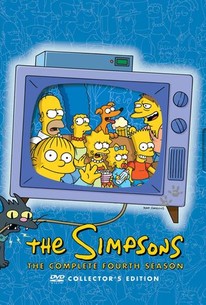 Episode Info
Springfield Elementary School holds their annual fundraising carnival, and as one might expect, the Simpson family is in attendance. Homer (voice of Dan Castellaneta) is excited to have won a ride of the Duff Beer Blimp in a raffle, but Lisa (voice of Yeardley Smith) comes home less enthusiastic; a caricature artist drew a less-than flattering picture of her, and she's now convinced she's ugly. Hoping to boost Lisa's confidence, Homer enters his daughter in the Little Miss Springfield Pageant, a beauty contest for children; Lisa objects at first, but changes her mind when Marge (voice of Julie Kavner) tells her Homer sold his passes for the blimp ride in order to raise the entrance fee. After a makeover, Lisa comes in as first runner-up at the pageant, and when perennial children's beauty contest champion Amber Dempsey (voice of Lona Williams) is struck by lightning, Lisa becomes the new Little Miss Springfield by default. However, pint-size activist Lisa is struck with a crisis of conscience when she learns that the pageant was sponsored in part by Laramie Cigarettes, and now she's expected to appear on the Laramie float during the upcoming Springfield Day parade. "Lisa the Beauty Queen" first aired on October 15, 1992; Bob Hope also makes a brief appearance, providing his own voice.
Lisa the Beauty Queen Photos
Discussion Forum
Discuss The Simpsons on our TV talk forum!