Nervous Man in a $4 Room
EPISODE: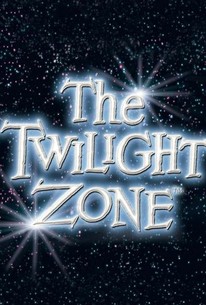 Episode Info
Though obviously an episode designed to absorb the costs of the more expensive Twilight Zone installments, this was one of the better efforts of the series' second season, with a tour de force performance by Joe Mantell as penny-ante gangster Jackie Rhoades. Ordered to bump off a rival gangster, the timorous Rhoades tries to summon up the courage for the foul deed, only to be thwarted at every turn by his own conscience -- who as it turns out has more "guts" than Jackie ever dreamed of. Though essentially a solo endeavor, the episode also features a good performance from future producer-director William D. Gordon as Jackie's nasty boss, while another future director, Brian G. Hutton, serves as Joe Mantell's back-to-camera stand-in when the actor "confronts" himself. Written by Rod Serling and scored by Jerry Goldsmith, "Nervous Man in a Four Dollar Room" was the first episode produced for Twilight Zone's second season, even though it was telecast as the third episode, on October 14, 1960.
Cast
Discussion Forum
Discuss The Twilight Zone on our TV talk forum!