The Vampire Diaries
(2012 - 2013)
Where to watch
Buy
Subscription
Buy
Subscription
Buy
You might also like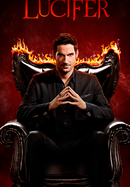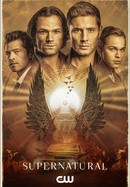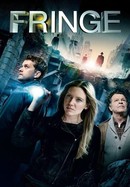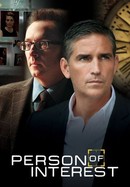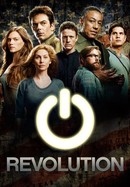 Rate And Review
The Vampire Diaries: Season 4 Photos
News & Interviews for The Vampire Diaries
Audience Reviews for The Vampire Diaries: Season 4
This is one of our favorite go to's. All the seasons are awesome!! Watch them repeatedly. Love love love!!!

This season was mediocre at best. It got a bit boring at times and honestly I barely remember this season. The one interesting thing was Elena with her humanity off and the friendship she formed with Rebekah

this in my opin is when the show really got good season 1,2,3 are way to twiglighty yes i know thats not a word but its what i feel but season 4 and up are amzing

I wish i could be a vampire but, it's good. All of the seasons are really good to watch...

A few characters have over-staid their welcome but the cast still keeps it entertaining.

the fourth season of The Vampire Diaries feels choppy and often boring. The ending was very sudden and uncalled for, even if it was an emotional episode.

And Elena's in the gang. Vampire at last. Sired to Damon, but in still in love with Stefan. Who'll steal her heart? Meanwhile Klaus, Tyler and Caroline triangle and Jeremy's a hunter and wants to kill Elena. A must watch for TVD fans. More love triangles, more drama and more of the original vampires. Plus more dopplegangers.

Season 4 is the most harsh and emotionally-tolling season of the series, the creators have made the most daring move in the history of the show while also increasing the peril and taking the characters to new emotional levels, essentially three storylines are taking place this time around during our heroes' senior year in high school: Meredith Fell used vampire blood to save Elena after Rebekah tried to kill her and now she's officially a vampire but the change isn't all welcome for her as she is adjusting to her new status; sadly Alaric died when she did as well, Elena remembers everything Damon compelled from her and she feels that her grief is heightened every time they lose someone, Rebekah and Elena still have bad blood with each other as well, Elena's hunger is like a drug addiction, she's driven by love and compassion and the killing will destroy her causing her to turn off her humanity, is she better off and more rational without feeling too much?, Elena and Damon's relationship is questionable several times and it's revealed why she is so loyal to him because it might have something to do with the so-called sire bond, Elena suffers another great loss thereby affecting her in the worst way, will she control her new self or become the monster? Stefan tries to get Elena to deal with her transformation, sadly he and Elena break up since her feelings for Damon are magnified and he can trust her in ways she can't with Stefan, once Stefan finds out about them he is deeply hurt, does love and caring hurt Stefan?, Stefan and Rebekah also develop somewhat of an odd relationship, is Stefan the better role model?, will Elena go back to him one day? The vampire hunters also come into focus with a hunter named Connor coming to Mystic Falls, Rebekah fell in love with a vampire hunter, too, if a vampire kills a hunter they start having hallucinations, Klause went through the same thing (if you can't resist it suicide is the only option), each kill they make shows more of a mark on their bodies leading to the ultimate weapon, Matt and Jeremy meet April and keep tabs on her, Klause finds out Connor is one of the Five or the Brotherhood of the Five (the most protected vampire hunter), he ran into them back in the 12th century, they've been around for 900 years, the weapon is a cure for vampirism, Jeremy becomes a potential and gathers the mark but in the process an urge to kill all vampires and he can't be compelled, the cure is actually buried with Silas who wants to be mortal so he can be with his love, April finds out about everyone, Galen Vaughn arrives and he too is another of the Five, it turns out the cure is only good for one person to use, is Matt falling behind in life because he's just human? The cure has to with an immortal called Silas, is it the best thing for Elena?, is it possible Damon and Elena can still be together after taking the cure or will they separate?, the story of Silas and Questia: Silas fell in love with her, she gave him immortality but wanted to use the spell for another woman, Questia trapped him in a tomb along with the cure, if Silas wakes up it'll be a death sentence for every immortal, it also turns out Questia created the Other Side and the vampire hunters, Silas can imitate anyone Caroline lost her father, Klauuse also continues to drive a wedge between her and Tyler, Hayley Marshall, an old friend of Tyler's comes to Mystic Falls and she wants to find her family, Tyler wants to bring Klause down but someone dies due to his betrayal, Klause even intends creates more vampires to kill to find the cure, Klause and Hayley surprisingly take their relationship to the next level, Klause still pines for Caroline despite her reluctantness, at this point in the series he returns to New Orleans (his old home) to combat a threat against him and learns of a big development for Hayley thereby setting up the spinoff TV series that would soon follow, Rebekah and Klause clash several times with one another about the cure and whether taking it would give them normal, happy lives, the rest of the Originals are at odds with one another about the cure and alliances are shattered just as quickly Bonnie's grandmother warns her not to use dark magic on the Other Side, a professor named Shayne teaches her new forms of magic, her father becomes mayor of Mystic Falls, she also goes to Whitmore College the professor even has an ulterior motive besides teaching Bonnie as he wants to find Silas and free him, but is Bonnie losing control being all so powerful?, there's even a magic well can bring people back from the dead, Bonnie also has the power to break the veil to the Other Side but she pays the price trying to bring someone back Katherine shows her face again and returns for the cure and she wants it to stop Klause from hunting her forever, she and Elijah even contacted one another after discovering it but she is still the master manipulator, and at the end of the finale Elena hits her with the one thing everyone has been coveting the entire season. Things will change so much for her in the days to come. Will she ever be defeated? Near the end of the season we see a lot of familiar faces regarding the veil to the Other Side being dropped; past enemies come back along with old friends. So the barrier between the living and the dead is thinned bringing disastrous results. Silas' true is face is also a horrifying reveal to so many fans! Season 4 lags a bit in some areas but continues to pave the way for more storylines in this kind of mythology. The creators even dive into the origins of immortality. And with our main protagonist becoming supernatural it makes things much more interesting for future episodes. I was crying more than a few times so hard because of the ways the writers handled this season. The triumphs do not come without a few losses. The life lessons are nothing short of worth learning about, too. Maybe we should let ourselves grieve instead of pushing it away or joking about it. Rage is a powerful feeling but guilt will destroy you. Some secrets are stronger than family. We work hard every day just to stay alive. Being a vampire amplifies who you are; it doesn't change you into someone else. If you're bad be bad with purpose, otherwise you're not worth forgiving. If we lose our faith, what do we fear? Is being a vampire miserable? Anyone capable of love is capable of being saved. Is denial the worst thing for us when so many loved ones die? Humanity is nothing without someone to care about. Does not having emotions make you more rational? People who do bad things are bad people? Everyone needs an advantage in life. Shutting our feelings off doesn't help us. Season 5 is the point where I finally catch up and the stories are endless with truly impressive results. Still loving this show so much!

Great series. The best, in fact.
See Details