The Walking Dead
(2011 - 2012)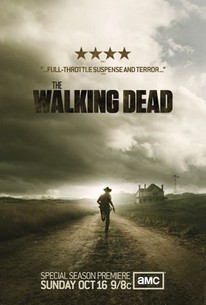 Where to watch
Buy
Subscription
Buy
Buy
You might also like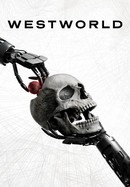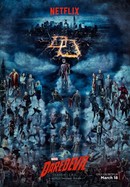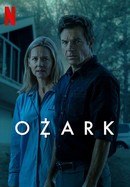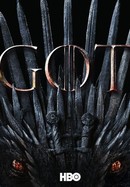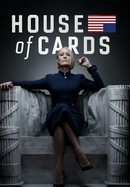 Rate And Review
The Walking Dead: Season 2 Photos
Audience Reviews for The Walking Dead: Season 2
I have no words to describe how good I feel that this has finally ended, relief is the only feeling I can express as I sat through the credits of the final episode of Walking Dead, doesn't even feel real yet. All right let's break this down before leading people into any assumptions, for me this was one of the first TV shows I started to watch in an era where quality TV wasn't as abundant as it is today, and as it went by it also become the first series, I gave up watching on a list of only 2. It started with tons of potential, classic zombie apocalypse story with a pinch of mystery and intrigue, good characters and a genuine all right pace to the story, then around season 5 the event that I consider having tarnished the rest of my Walking Dead experience, happened; Eugene who was introduced as the character who was supposed to have find the cure to the zombie outbreak reveals that he was lying all along... why was this so awful to me, let me explain; most Zombie (or otherwise) apocalypse stories have two things that always bother me, they don't reveal or show to you how the entire collapse of society actually started and how modern society took it and they don't show you how would society adapt after a possible cure is found - they stick to the story during the actual outbreak. To that extend one might argue that's fine and I would say yes if you don't take 12 years to tell that story... if you did it in a handful of seasons, I would've been fine and happy with the show. But no, they got us hooked for 12 years on a plot loop, introducing and killing off new characters, copy and pasting villains, pointless dialogues, predictable outcomes, endless boring zombie killings to end in what an intriguing revelation? A possible cure after all that time? No, it ended in nothing!! Because not only they didn't really end the story since there will be spin offs and sequels to come (yes the insane cash grabbing greed) but if you were to be told what actually relevant happened between the early 2 or 3 seasons and now you would have absolutely no interesting pieces of information to share. And yes as I mentioned I did gave up on watching, I stopped around season 7/8 and was ready to let go but then they mentioned Rick was going to be sent off and I became curious to see what would happen (turns out they can't even kill off the main guy because they had plans for a spin off and money is all that matters) and then I stopped a second time, the only reason I came back was the announcement that season 11 was the last so I just decided since I had gone all this way to get rid of this infectious disease of a show. "You can stop watching at any time" yes but I am one of those persons that once invested I want to see the end result so as I said they got the audiences hook to this snooze fest of a show just to make an open ending for the TWD universe to come... a lot of TV shows and movies are greedy but these guys are on a whole other level....

Its weakest points are the useless moments of filler, especially towards the middle of the season. However, the second season of "The Walking Dead" continues the world building in elegant fashion and digs deeper into each character. The stakes are also much higher and overall this season has a lot more action and thrills as opposed to the first season. Even so, Season 2 just wasn't quite as good as Season 1, though it does set up future seasons very nicely.

This will be my favorite season forever. Best character moments and amazing build-ups with nice pay-offs.

A great second season. Not as good as the first, but very good

Season 1 was amazing. Season 2 had moments but was drudgingly boring.

good arc for shane the seasons drags a little towards the middle of it

Rick vs Shane was my favourite showdown.

En mi opinión ya Sido la mejor temporada hasta el momento.

Season 2 continues to carry the quality and freshness of the first season, while also introducing new characters, a new setting, and new conflicts.

The worst of the early seasons. Spending half the season searching for Sophia, wasted 8 episodes and should have been done in four. The second half has one of the best cliff hanger endings of the entire series and a battle with zombies that leaves a lot of characters dead.
See Details