The Walking Dead: World Beyond
(2020)
Where to watch
Buy
Free
Buy
You might also like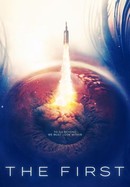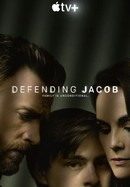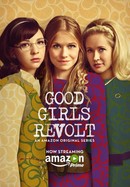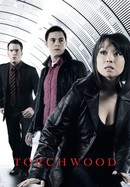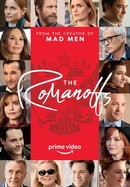 Rate And Review
The Walking Dead: World Beyond: Season 1 Videos
The Walking Dead: World Beyond: Season 1 Photos
News & Interviews for The Walking Dead: World Beyond
Audience Reviews for The Walking Dead: World Beyond: Season 1
While world beyonds pacing can be slow at times, there's plenty of great performances and a couple genuinely surprising twists that make the show worth watching. If you don't mind the occasional out of place dialogue and you're a fan of the walking dead universe this is a show you won't want to miss.

I can't believe i sat through an entire season of easy mode soap opera zombies, all over the place story lines that ended up making ZERO sense. Seems like the writers started changing up the script mid season and forgot to tie it all together. That african american sister Ires wasn't surprised her father didn't give a damn about her? They were on the way to see there father anyways.. umm alright head scratching ending.

I gave a half star because I evidently can't give it zero stars. Absolutely horrible! Do not waste your time. It is painful.

This show was not up to the standard that is TWD universe. I watched it only bc I need to know what the Civic Republic is

Horrible. Silly story line that makes no sense. These kids don't look like they could survive a day at the mall, let alone kill zombies. What's with the one girl always smiling? Just a horrible show.

Bad. real bad. Very surprised this rubbish got renewed for a second season.

Just another show about emotionally stunted characters, whine about their feelings for the entire series. Director/writer put absolutely no effort into making this series watchable, as long as it was woke. Dark scenes that are hard see what's going on, but honestly, it's so bad, you don't even care. Terrible writing, terrible directing, terrible producing, Acting is bad, but they didn't give them much to work with. Total crap. (and who knew that those hideous over done eyebrows would still be a thing, during the zombie apocalypse)

Positive: --It's Walking Dead --Hal Cumpston --Ted Sutherland Negatives: --Teenage characters --The predictable fight scenes --Annet Mahendru --All the non-stop, dreary, long, pep-rally talks, "I see you" talks, "you're special," "let's connect" talks between characters. --Ridiculous plotlines: dad leaves his daughters to do science; dad couldn't stay at university to do science; the republic slaughters 2 of its own communities to get 1 girls they hope will grow up to be a scientists; republic doesn't just take girl but make her walk across the country during a zombie apocalypse

I'm sure the person who decided to mix angsty teen drama with a Zombie Apocalypse must have had their reasons...I just can't imagine what they might have been. Dawsons Zeke is honestly doing nothing for me; watching these angsty teens struggle to dispatch with maximum effort, Zombies that even Eugene would have handled with minimum effort... They weren't 'forced' to adapt to the Apocalypse like original TWD, they were born into it...why aren't they better? I can only imagine that most of them have been skipping the mandatory school martial arts classes to attend poetry slams. It's like watching Bane struggle against a slightly mean parking enforcement officer.

The main two characters were extremely irritating and hard to watch, but the side characters such as Felix, Huck, and Silas make the show much more interesting. The first few episodes were hard to watch but the show does get a little better as the plot unfolds. The comedy is really weird and isn't as good as the main show.
See Details