The Witcher: Season 2
(2021)
You might also like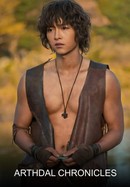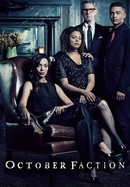 Rate And Review
The Witcher: Season 2 Videos
The Witcher: Season 2 Photos
News & Interviews for The Witcher: Season 2
Audience Reviews for The Witcher: Season 2
Enjoyed it even more than season one. I liked it, except the thing with Eskel.

Overall, very good. An exciting adventure in a vibrant world. Characters who could easily have been flat and one dimensional were instead given complex motivations. Yennefer's arch was especially compelling. It's biggest issue, imo, was the pacing. It sets a breakneck pace for 8 episodes and would have been stronger spead over 10 or even 12 episodes. However, if my biggest complaint is "I wish there had been more episodes" that speaks well of the show.

This isn't adaptation. Books are much better.

Terrific and much better than Season 1. The narrative flows much more clearly, you have a lot of really well done monster fights, and the Ciri/Geralt relationship moves front and center. A truly great season

better than first season. Ending was the best.

Well conceived and filmed, great variety of strong characters, conecept.

Ridiculous, stupid parody of serious fantasy. The plot got even worse, the books don't count at all, the characters make you laugh, and what the showrunner does with them makes you cry.

Series is too good. It kept me hooked for all episodes. Specially acting of Henry Cavill as geralt of revia. Overall good story, good action and performance of actors. For GOT and Vikings fans a must watch series

I loved this season! Every episode was better than the last. I'm really enjoying how they've taken the original story and transformed it. It holds to the original while bringing in something new. I love all the characters, and Ciri truly shines this season. Plus, the diversity is wonderful to see! One of my favorite shows in a long time.

Cavill, the characters and the general world building make the Witcher entertaining, though the story telling still carries some of the confusion of S1 into this season.