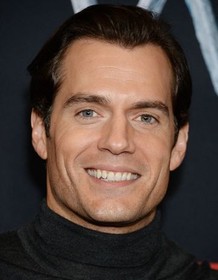 Henry Cavill
Highest Rated: 97% Mission: Impossible - Fallout (2018)
Lowest Rated: Not Available
Birthday: May 5, 1983
Birthplace: Jersey, Channel Islands
British actor Henry Cavill rose to fame in 2013 as the screen incarnation of Superman in "Man of Steel," and reprised the character on several occasions while also providing brawn and gravitas for such hits as "The Man from U.N.C.L.E." (2015) and "Mission: Impossible - Fallout" (2018). Born Henry William Dalgliesh Cavill on May 5, 1983 on Jersey, the largest of England's Channel Islands, he began his education at St. Michael's Preparatory School on Jersey before crossing the Channel to attend the Stowe School, a private boarding school near the town of Buckingham, England. He was initially drawn to ancient history, which he hoped to study at university through an armed services scholarship. But a chance encounter with Russell Crowe, who filmed "Proof of Life" (2000) at the school, inspired Cavill to turn his interests toward acting, which he pursued through school productions. By chance, a casting director visited Stowe in search of a young actor to play Guy Pearce's son in Kevin Reynolds' version of "The Count of Monte Cristo" (2002), and chose Cavill for his looks and relative acting experience. Roles in high-profile British films, including "I Capture the Castle" (2003), followed, but within a few years, these had given way to low-budget or largely unseen projects, like Reynolds' "Tristan and Isolde" (2006). Cavill had also earned a reputation for missing out on major projects, including two that went to Robert Pattinson - "Harry Potter and the Goblet of Fire" (2005) and "Twilight" (2008) - as well as James Bond in "Casino Royale" (2006) and ironically, Superman in what would become "Superman Returns" (2006). He busied himself instead with supporting turns in Woody Allen's "Whatever Works" (2009) and a recurring role as the first Duke of Suffolk on Showtime's historical drama series "The Tudors" (BBC Two/CBC Television, 2007-2010). A turn as the mythological hero Theseus in Tarsem Singh's "Immortals" (2011) reconfirmed Cavill's knack for physical roles, which in turn put him back in the spotlight for the Superman film franchise. He assumed the cape for Zack Snyder's "Man of Steel" (2013) - with his acting inspiration Russell Crowe as Superman's birth father, Jor-El - and reprised the D.C. Comics hero in two more films, "Batman v Superman: Dawn of Justice" (2016), with Ben Affleck as the Caped Crusader, and "Justice League" (2017), which added Gal Gadot as Wonder Woman. Between these special effects-fueled epics, Cavill played '60s TV super-spy Napoleon Solo in a big-screen adaptation of "The Man from U.N.C.L.E.," and played a double-crossing agent opposite Tom Cruise in the blockbuster hit "Mission Impossible - Fallout." With an array of hits now under his belt, Cavill divided his time between television, playing a monster hunter in the Netflix fantasy series "The Witcher" (2019- ) before moving on to another enduring pop culture figure - Sherlock Holmes - in "Enola Holmes" with Millie Bobby Brown of "Stranger Things" (Netflix, 2016- ) as the consulting detective's younger and equally talented sister.
Photos
IMMORTALS, Henry Cavill, 2011, ph: Jan Thijs/©Relativity Media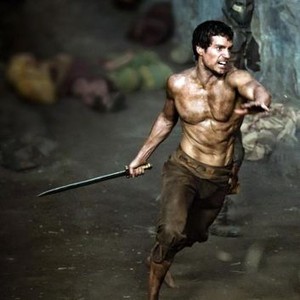 MAN OF STEEL, Henry Cavill, as Superman, 2013. ph: Clay Enos/©Warner Bros. Pictures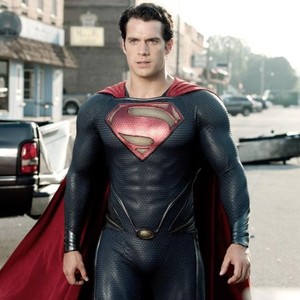 BATMAN V SUPERMAN: DAWN OF JUSTICE, from left: Ben Affleck as Batman, Henry Cavill as Superman, 2016. ph: Clay Enos/© Warner Bros.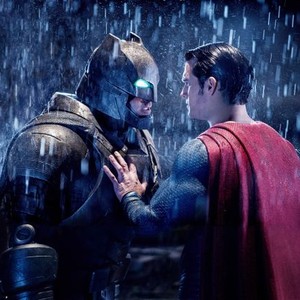 THE MAN FROM U.N.C.L.E., Henry Cavill, 2015. ph: Daniel Smith/©Warner Bros. Pictures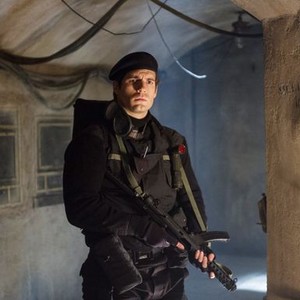 MISSION: IMPOSSIBLE - FALLOUT, FROM LEFT: HENRY CAVILL, TOM CRUISE, 2018. PH: CHIABELLA JAMES/© PARAMOUNT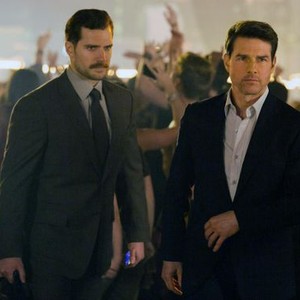 MISSION: IMPOSSIBLE - FALLOUT, FROM LEFT: HENRY CAVILL, ANGELA BASSETT, 2018. PH: CHIABELLA JAMES/© PARAMOUNT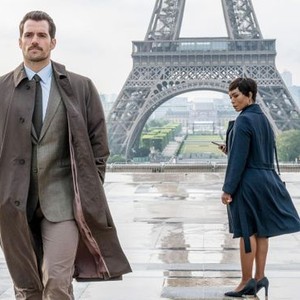 The Tudors, Henry Cavill, 'Episode 304', Season 3, Ep. #4, 04/26/2009, ©SHO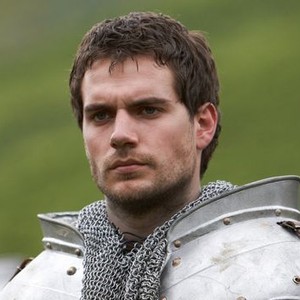 The Tudors, Henry Cavill (L), Tamzin Merchant (R), 'Episode 306', Season 3, Ep. #6, 05/10/2009, ©SHO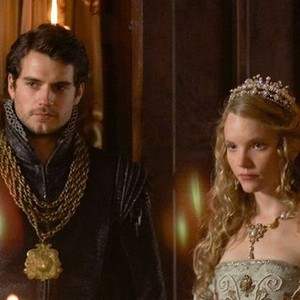 The Tudors, Henry Cavill, 'Episode 305', Season 3, Ep. #5, 05/03/2009, ©SHO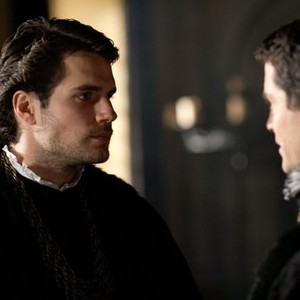 The Tudors, Henry Cavill, 'Episode 303', Season 3, Ep. #3, 04/19/2009, ©SHO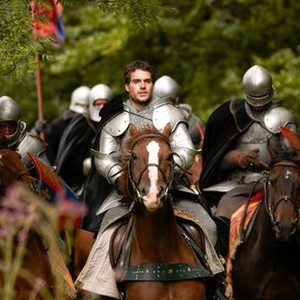 The Tudors, Rebekah Wainwright (L), Henry Cavill (R), 'Episode 301', Season 3, Ep. #1, 04/05/2009, ©SHO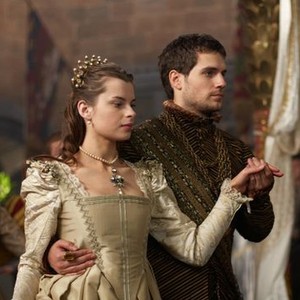 The Tudors, Henry Cavill, 'Episode 7', Season 2, Ep. #7, 05/11/2008, ©SHO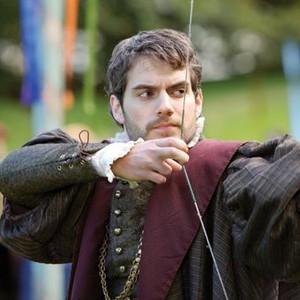 The Tudors, Henry Cavill, 'Episode 7', Season 2, Ep. #7, 05/11/2008, ©SHO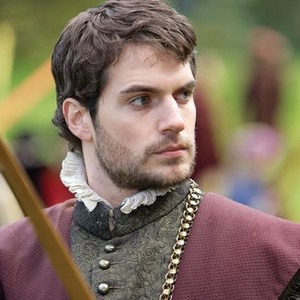 The Tudors, Henry Cavill, 'Episode 6', Season 2, Ep. #6, 05/04/2008, ©SHO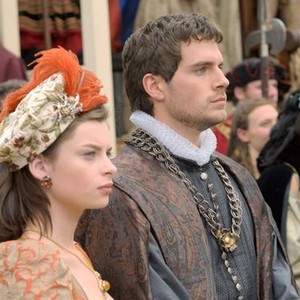 The Tudors, Henry Cavill, 'Episode 5', Season 1, Ep. #5, 04/29/2007, ©SHO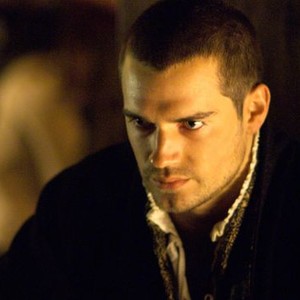 The Tudors, Henry Cavill, 'Episode 2', Season 1, Ep. #2, 04/08/2007, ©SHO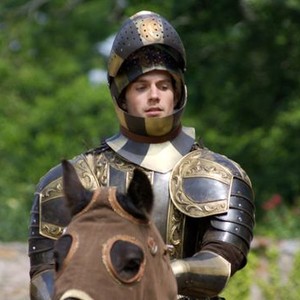 The Tudors, Jonathan Rhys Meyers (L), Henry Cavill (R), 'Episode 405', Season 4, Ep. #5, 05/09/2010, ©SHO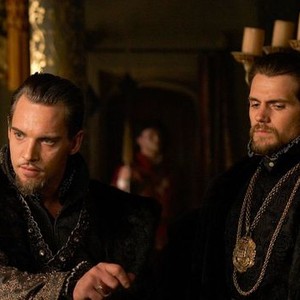 The Tudors, Henry Cavill, 'Episode 404', Season 4, Ep. #4, 05/02/2010, ©SHO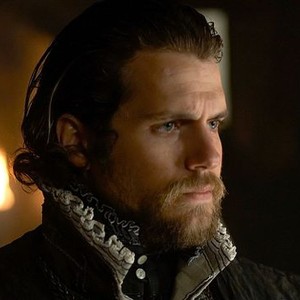 The Tudors, Henry Cavill, 'Episode 402', Season 4, Ep. #2, 04/18/2010, ©SHO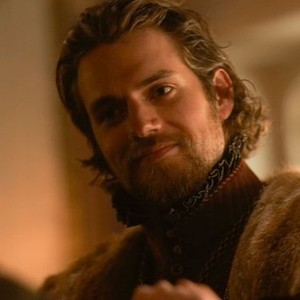 The Tudors, Henry Cavill, 'Episode 404', Season 4, Ep. #4, 05/02/2010, ©SHO
Skip to Quotes