The World According to Jeff Goldblum: Season 1
(2019 - 2020)
Where to watch
Subscription
You might also like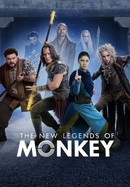 The New Legends of Monkey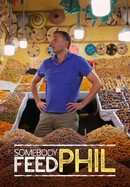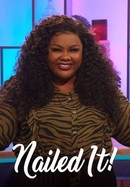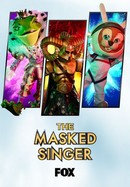 Rate And Review
The World According to Jeff Goldblum: Season 1 Videos
The World According to Jeff Goldblum: Season 1 Photos
News & Interviews for The World According to Jeff Goldblum: Season 1
Audience Reviews for The World According to Jeff Goldblum: Season 1
The World According to Jeff Goldblum is a rather interesting documentary series that highlights parts of the interesting histories and to explore what made these so iconic and special within today's world from sneakers to ice cream.

He has such an intesting way of looking at the world whatever producer came up with this idea deserves a raise i just hope there is a season 3 if there is anything else to do? Lol.

So fantastic. Where so many things are about appearance or drama, this is just about learning a few weird facts about things you k ow while being endlessly entertained by a man that is so unbelievably odd and quirky you cannot help but to smile and melt for him a little. Highly recommend

The world according to Jeff Goldblum (i.e. mostly California or Texas) involves picking a random item, stroking chin, going to a fan festival dedicated to that thing, eyeballs dart side to side, idea's coming (what ideas? Doesn't matter), state the obvious (e.g. ice cream reminds people of childhood or tattooes are about your identity). There is little to learn in this series besides Jeff Goldblum's mannerisms.

If you are a fan of Jeff Goldblum fan then you will enjoy The World According to him. It is very educational but I wish he sought to interview more experts.

Good for the whole family and interesting. Love Jeff, obviously the main draw to watch the series. Love his eccentricity!

Goldblum is quirky and it gives you a very different vibe for a mini documentary for each episode. The information is good and fresh and interesting.

This show is insane. I love it. Jeff is sending out vibes of awkward ecstacy in to the universe for our entertainment. I love the moments in the show where he is trying to make someone feel weirded out. Jeff you are my hero.

Fun and weird. A celebration of human beings and how we live

Jeff Goldblum is always a win!