The X-Files: Season 4
(1996 - 1997)
You might also like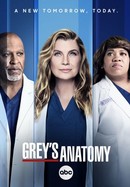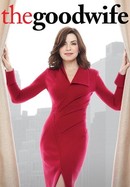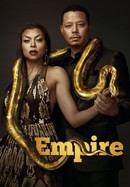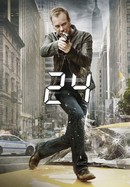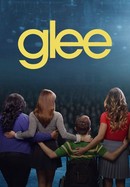 Rate And Review
The X-Files: Season 4 Photos
News & Interviews for The X-Files: Season 4
Audience Reviews for The X-Files: Season 4
A few episodes save the season.

This is really great dude and cool

This had some really good episodes but they weren't strong enough to save it in its entirety.

The season of The X-Files is possibly the best one yet (though I still think I'd give the edge to season 3...just my opinion). There's the consistency of the two leads' chemistry, the attention-grabbing cinematography and the spooky atmosphere but where it really shines is in its darker tone, the courage to explore deeper themes and having MOTW episodes such as "Paper Hearts" and "Leonard Betts" feel less disconnected from the series' overarching story by having elements from the mythology episodes show up. Another great season of an iconic series.

Another great season and I heard it's the best.

Continually good with more good meat to the mythos being added.

This is one of the best shows of all history. Cannot recommend it enough!

The Truth has never been closer than it is in Season 4 of The X-Files. Mulder discovers the bee farms being cultivated by the Syndicate along with their experiments at creating a vaccine for the Black Oil; meanwhile Scully learns that she's developed a life threatening illness. Additionally, the season features the notorious episode "Home" that was banned in a lot of markets, and the fan favorite "Small Potatoes," which gave Mulder/Sully shippers some red meat. Also, the Cigarette-Smoking Man's past is revealed in "Musings of a Cigarette-Smoking Man," and the fate of Mulder's sister comes into question in "Paper Hearts." Several named guest stars make appearances, such as Tom Noonan and Judie Foster, as well as a number of up and comers, like Michael Massee, Joe Spano, and Christine Cavanaugh. And, the intense and suspenseful season finale cliffhanger leaves the audience on the edge of their seats. With a clear end in sight (the coming X-Files movie, Fight the Future), Season 4 ramps up the alien conspiracy and raises the stakes for Mulder and Scully.

Another strong season, but the mythology starts to get a little overly convoluted. a lot of mythology episodes comprise conversations like "there's so much more you must see, so that you might understand" etc., but no one actually says anything of value. most of The stand alone episodes are pretty good, including the chilling and outstanding episode "Home".