The X-Files: Season 5
(1997 - 1998)
You might also like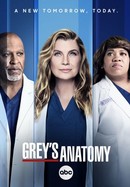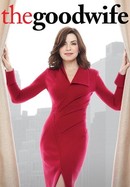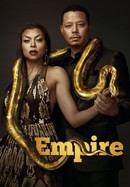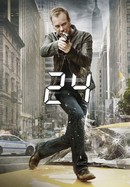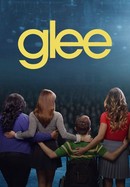 Rate And Review
The X-Files: Season 5 Photos
News & Interviews for The X-Files: Season 5
Audience Reviews for The X-Files: Season 5
A fresh rebound from what was looking scary.

Awesome action and cool clever

Though the writers can be content in trying to recapture the magic of iconic moments from episodes of seasons past, the fifth season of The X-Files still manages to be scary and funny, with the most iconic comedic episodes coming out of this season. Come on, "Bad Blood" was hilarious. As for the former camp? "Folie a Deux". Come on, an MOTW episode that actually succeeds in making Mulder look insane. Won't go into too much detail so you can see it for yourself. Pretty impressive considering our two leads were already doing double-duty with this season and the movie. While the fifth season is a step-down from the last two seasons, it still has enough enjoyable episodes to make it not just another compelling season of television but a fitting swan song for the show's original run in Vancouver.

The 2nd Best Season of X-Files, no doubt about it.

Lots of the mythos as well as other great points throughout the season.

This is one of the best shows of all history. Cannot recommend it enough!

The script is flipped in Season 5 of The X-Files as Mulder loses his faith and Scully finds hers. After having the "Alien" conspiracy revealed to him as a government psyop, Mulder comes to doubt everything that he thought he knew, meanwhile Scully's battle with cancer reawakens her faith and opens her up to extreme possibilities. Additionally, Scully discovers a child that may be her daughter, Mulder goes undercover with a terrorist group, and the origins of the Lone Gunman are revealed. Unfortunately the filming of the X-Files movie takes a toll on the season, resulting in a number of episodes in which David Duchovny and/or Gillian Anderson either don't appear or have minimal roles. And, the season is cut back to 20 episodes. Still, there's a strong Syndicate story arc, with their goals and inner factions becoming clearer. Also, a number of interesting guest stars make appearances, including Richard Belzer, Luke Wilson, Darren McGavin, Lili Taylor, and Mimi Rogers. The first chapter of The X-Files comes to an end in Season 5 as the series makes the leap to feature film and leaves Vancouver.

About the same quality as season four, with similar notes: a convoluted myth-arch with several pleasing stand-alone episodes.

The first season that started to show some fatigue from all involved. There are quite a few by the numbers episodes in here, still good but a step down from the previous seasons. The conspiracy episodes were not the best and they were just adding too much...Scully's story is well acted but you got the sense it was to appease her as she was outgrowing the show. This season feels like the writers, directors, the 2 stars were treading water as they knew the BIG movie was coming and they were riding it out. I believe this was the last season filmed in Vancouver due to Duchovny threatening to leave if he could not live in LA to pursue a film career.