The X-Files: Season 8
(2000 - 2001)
You might also like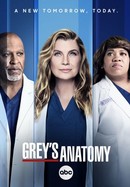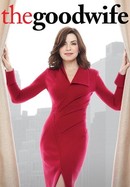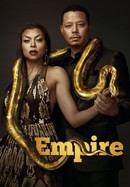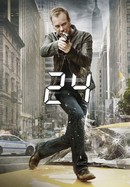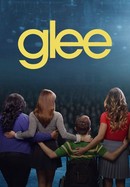 Rate And Review
The X-Files: Season 8 Photos
News & Interviews for The X-Files: Season 8
Audience Reviews for The X-Files: Season 8
Credit where credit's due, the eighth season of The X-Files is nowhere near the dumpster fire I was expecting. Mulder's absence from half the season stung, the dark, humourless tone for the first half really showed just how much levity his and Scully's banter brought to the show, even back in the equally dark fourth season and a majority of the MOTW episodes were unsatisfying and forgettable. Sure enough, my preferred MOTW episode was the one where new character John Doggett (how considerate of Chris Carter that the first thing that happens to him when Scully meets him, upon noticing his badge, is splash a cup of water in his face then, when Mulder returns, have the first thing Fox does to John is shove him back in his seat) and Scully were almost complete no-shows, instead having the protagonist be a one-off character played by Miles Dyson from Terminator 2. Things took a turn for the better once Mulder returned though I was disappointed that the search never really succeeded. The aliens just handed him back to the FBI on a silver platter once they were done with him. At a price, but it wouldn't have been a very dignified send-off if it stuck. Then again, these mythology episodes don't allow the heroes to have any major victories, no matter what the changes to the status quo are, because otherwise we don't get any MOTW episodes. Chris Carter really wants to have his cake and eat it too. At least the consistent positive qualities remained such: the terrific performances, the awesome production values, Mark Snow's amazing score, cinematography from an extremely talented DP and Mulder's wisecracks are quite amusing. Some of Scully's angst about having children (she's pregnant this season) could perhaps come off as misogynistic but I doubt Chris Carter hates women. Of course, I'm not an expert so what do I know what heterosexual women angst about? Seems odd that she, in flashbacks set sometime during Season 4, I'm guessing, would confide in this to Mulder. I can understand her mother but to Mulder? Hmm. Were it not for some events from season 9 I've read about, the final scene would've provided a pretty fitting sendoff for Mulder and Scully as the torch gets passed to two new characters. Doggett has his moments but Reyes seems a bit bland, if friendly. Wasn't the role reversal of "skeptic and believer" one of the main selling points of the show? Wow, this eighth season left me with a ton of conflicting feelings. My review went all over the damn place. Maybe I shouldn't've gone on hiatus after season 6, especially since it lasted longer than expected. Nevertheless, while I believe the eighth season might have been a bad omen that, even without 9/11 pushing conspiracy culture out of the spotlight, The X-Files wasn't going to survive in the 21st-century (Really makes me feel bad for Chris Carter; once one of the biggest names on television but now might as well have been abducted by aliens, given how anytime we actually hear something about him, it's his constant attempts to reanimate the show's corpse...and the one time he tried to do something unrelated to The X-Files, it never made it past the pilot episode due to old habits dying hard, from what I've read) but I was shocked that it wasn't a TV atrocity. The ninth season on the other hand? Guess I'l find out soon enough if I should "be afraid...be very afraid" of the major writing problems.

The season does what it can without Mulder. The show is still entertaining.

I love the cleverness and it's cool

I love this show it's good

Unwilling to let the show go, Fox forces The X-Files into extra innings with an eighth season. Following Mulder's UFO abduction the FBI begins a manhunt headed up by special agent John Doggett, and in the interim Doggett is assigned to the X-Files. Meanwhile, Scully's mystery pregnancy gets more mysterious, and soon garners the interesting of an alien cabal and the Syndicate. Robert Patrick (the T-1000 himself) joins the cast and takes on the skeptic role. And he proves to have good chemistry with Gillian Anderson; who's now the believer. However, David Duchovny does appear in a limited number of episodes (in different capacities), but eventually he passes on the X-Files to Robert Patrick. Several notable guest stars are featured as well, including Danny Trejo, Wade Williams, Deep Roy, Penny Johnson, and Adam Baldwin. A little directionless, Season 8 of The X-Files is one of the weaker seasons of the series but successful transitions to a post-Mulder era.

Heavy on the mythos, I actually really liked Dogget's first season. Good dynamic between Scully and Doggett and then the unorthodox trinity at the end of the season.

I've got to say, the eight season is one of the most underrated in the history of X-Files. I've never quite understood why people don't like Agent Doggett. He's no Mulder obviously, but he doesn't try to be and Robert Patrick gives in a great performance. The skeptic and the true believer archetypes are gone, but the season showed signs of finding a new, less extreme dynamic. And honestly, the old formula was really floundering in season seven. By this point you know exactly what Mulder and Scully will do and say in any situation. Mulder will have some crackpot theory, Scully will disbelieve him and ask for proof, and then Mulder will be proved right. Repetitive. Bringing Doggett in was like a breath of fresh air. Not making Doggett a Mulder clone was a smart choice. Doggett is down-to-earth, no-nonsense, and has a compelling tragic backstory that, while superficially similar to Mulder's, is much more mundane in explanation. Doggett approaches everything with the direct manner of a New York cop who thought he'd seen it all, an approach bound to win the approval of Scully since his logical outlook, while different, meshes well with hers. As before, her partner is the emotional one of the pair, but this is mainly him taking cases personally, especially when missing kids are involved. The only real difficulty, and one the writers could have done better resolving, is that he seems at times to have no reason to be on the X-Files. The workaround they found, having X-Files happen TO the pair rather than having them seek them out, could only work so long. But I still believe that, given time, they could have worked out a solution. Tying it in to his missing son probably raises too many Mulder parallels, but it seems like it should have been easy to tie his continuing of the X-Files to his dislike of the coverups going on at the highest levels. It was really adding Reys in the ninth season that doomed the franchise. The creators lost faith in their ability to win people over to a new style of duo and felt they needed to return to the skeptic/believer dynamic the series was founded on. Since Doggett could roughly be fit into Scully's skeptic role they needed a new believer. But Reys never fit comfortably in the role nor was she interesting in any way. And the season's lack of focus (exemplified by constant focus on Scully who now plays no role in anything) combined with some truly unoriginal ideas makes that the first truly bad season of the X-Files. It's a shame. I think Doggett and Scully, or Doggett and some new dynamic character, could have brought the fresh blood needed to keep the series going another few years. It wouldn't have been the same show (and I think that was truly what pissed off the fans) but it could have been a worthy continuation. Alas.

This is one of the best shows of all history. Cannot recommend it enough!

Not much of an improvement, though the episode "via negativa" is likely the scariest episode of the series. Bringing mulder back from the dead among the more ludicrous ideas -- they could have written anything, yet they chose this -- brought back from the dead by a "course of anti-VIRALs". It was about this time that I stopped watching this show. the super-soldier idea is also a bane of the series.

Duchovny stopped phoning it in and just hung up. This is the first low point in the X-FILES. Without Mulder there is no X-Files plain and simple. After threatening to leave Duchovny finally did, leaving Anderson holding the bag, as she still had a year on her contract. The show should have ended long before but to keep it going without one of the main stars was the tipping point for even casual viewers. Not sure anyone watched this season completely forgettable.