Togetherness: Season 1
(2015)
You might also like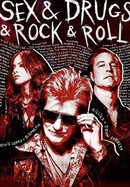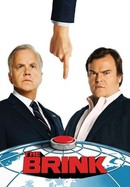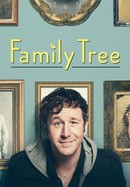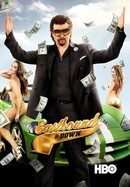 Rate And Review
Togetherness: Season 1 Photos
News & Interviews for Togetherness: Season 1
Audience Reviews for Togetherness: Season 1
Wow. Hollywood has done it again in splitting up american families. First women want to stay at home with their children while the dads work to provide for their families, then women want to, "be equal," so they complete collage and obtain awesome jobs, then they want to be equal at home with the children, so they become unhappy with their decisions and cheat on their husbands and its OKAY because they are justified. I am by no means masculinist, but please stop polluting America with this propaganda and get back to ethics and make American families stay together!!!!

The pilot felt a little different from the rest of the season, at least to me. But it was still good, despite not being exactly what I wanted. There was something else I was gonna say about that, but forgot. I liked the second and fourth episodes a little less than the rest, and the third episode not as much as any of the rest of the episodes. The second half of the season definitely felt different than the first. Also, this wasn't necessarily bad, but there was a sequence in episode five that felt a little out of place, or maybe just not like something the Duplass brothers would do. It was obvious, well actually made it more obvious, that it was from a different director. The only episode not directed by them. Oh, and also, the end of the season (mostly talking about the last episode, and mostly mostly talking about the last scene/sequence/couple of minutes) was a bit weird, and different from the rest, and but still I'm excited for Season 2.

All of the characters in this show are annoying

The complaint has been out there for years that men do not write for women very well. Well the Duplass brothers don't know how to write men at all. By that I mean that they write such weak willed, uptight, morose, barely alive, male characters that they could hardly be described as men. They write men with the testosterone levels of a depressed, alcoholic 1st grader. It should be referred to as "Togetherness" due to the assimilation of these males into the female gender so that we may all be one... a Female Borg society,"together". The wife is begging the husband to be more adventurouss in the bedroom..."But how?" his subcontext cries through his ineptitude although she draws him a map more precise than google earth. Sorry poor "male" character...the only way you will learn how to be a man is to be written by a woman next time., or at least not by the Duplass Brothers.

Togetherness Full Movie Watch Now => http://bit.ly/1PjIaOY Download Now => http://bit.ly/1PjIaOY

THE BEST SHOW I have watched in over 5 years. Love it and want more!

Togetherness is a must see for adults seeking a television experience, not just time spent ignoring our lives. I can totally understand how some would say it caters to a select audience and to some extent I would agree, but Togetherness is true art in an age of disgustingly unemotional television. I myself am neither married nor a parent, but the underlying desire for excitement in a world of complacency and the moments of realism that bring these characters to life are brutal reminders of the struggles that we all face, no matter your demographic. The comedy elements of the show give it the feel good sensation that a lot of us crave. It's very intelligent writing seamlessly blends together the elements that make both great comedy and a heart breaking drama. The humor doesn't feel forced into the conversations to keep people smiling. Ironically enough, I started watching this show because I absolutely love Mark Duplass in The League and I was taken aback by his performance in this show. Knowing that he is one of the creators of this show has lead me to respect him so much more as an actor and writer. Although the humor is spot on and there are moments of pure delight, it holds back no punches in reminding us that these characters are human. Spoilers aside, the ending to the first season legitimately saddened me. If you can submerse yourself in the characters and plot of a fictional reality long enough to find relevance to your own life, then this is a show for you. I really hope this series continues on past Season 2 because there are very few shows on now that can match its commitment to expressing man's flaws while celebrating life's ultimate pursuits. Love and happiness. I almost hope that someone from the show reads this and passes on to the crew a message of appreciation for making television worth watching. 5/5 Will laugh and cry again.

This is a muted comedy or dramedy for people who are in this club. Such a killjoy for future. Will watch the rest in my forties or I shall never!

Mumblecore veteran Duplass brothers come to HBO with their take on relationships in the background of urban landscape. Thought provoking, stripped of glitz and with a quirky sense of humor.

Having now seen all of season one i give it 4 1/2 stars. I really liked the finale and most of season 1. I though the acting was great. Especially Mark Duplass i am a big fan of his since i watch the league so i enjoy most of the stuff he has been on. Character wise i liked Alex the most i though he was funny and the most relatable to. I liked Linda as a supporting character i wish she was an more episodes. Great first season I hope it builds in the second season and hopefully its a longer season then the first one was.