Tokyo Ghoul: Season 1
(2014)
You might also like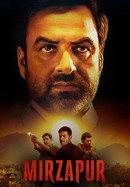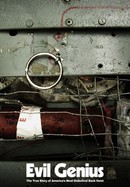 Evil Genius: The True Story of America's Most Diabolical Bank Heist
Rate And Review
Tokyo Ghoul: Season 1 Photos
Audience Reviews for Tokyo Ghoul: Season 1
This is the greatest anime of all time. The english voice acting was great, the animation was flawless and the OST was spectacular. I highly recommend it. Rating: 96%

Go read the manga you normies. Actually tho, the manga is better like everyone says, but that doesn't mean the show is bad. It's good.

Good but a little predictable at times

I looooved this I loved kaneki and nishiki, I felt so bad for Kaneki for everything he's been through

This show is good, but could've been better. One of my gripes with the show is actually the animation. It's not bad, but it's not good, either. Characters look big and small at the same time and many of the colors are too pronounced. Movement overall is good, but during fight scenes, it feels rather stiff. Voice acting is good for the most part. I watched it in english dub and the actors weren't bad if you ask me. Austin Tindle was very good as Kaneki as well as Brina Palencia as Touka. Story-wise, it's good. You get a decent sense of how this world works and what the characters are all about. However, easily the best thing about this show is the music. This is honestly some of the best music I've ever heard. Especially the song "Unravel" sung by TK. Overall, it's a good show that just barely passed in my opinion

One of the best anime I've ever watched. Good storyline, excellence character development and sometimes explors the dark side of human psychology. A must watch.

Although the anime series doesnâ??t hold a candle to the work that it was adapted from, Tokyo Ghoul still has enjoyment in store for the audience in which it was trying to cater to. The story has a level of complexity found in the original manga series, but could never compare to what the original work was trying to tell through their characters. This discrepancy between anime and manga was most likely due to the studio being forced to water down the themes thanks to the broadcasting network in which the show was shown on. If this is your only option to consume the Tokyo Ghoul series, go ahead and watch it. But if you have the opportunity to read the manga and novels, make that a priority over this anime series and avoid it at all costs once you had already read the original work as the adaption can appear to be nauseating from the changes they made from manga to anime.