Torchwood: Season 1
(2006 - 2007)
You might also like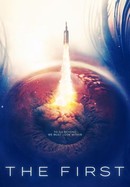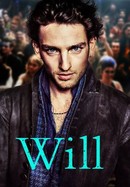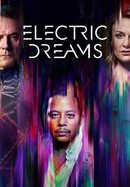 Rate And Review
Torchwood: Season 1 Photos
Audience Reviews for Torchwood: Season 1
A cheesy, corny sci-fi/fantasy about a super-secret government team of alien artifact hunters. If you like Dr. Who, you'll love this. Basically, it has the makings of a good mystery/thriller, like The X Files; but it's way too goofy. Production values are second rate; acting is cheesy; script is meh. But if you're looking for something silly to pass the time, it's a fun and interesting show. As long as you don't take it too seriously. I laughed at most of the scenes that were supposed to be (?) dramatic. I guess it could be a fun show to watch with friends or just if you're bored and want something silly. Anyway, decent show, but not great.

Absolutely fantastic, adult, sci-fi. The Captain Jack Harkness character will be a classic.

Thought it was slow-paced and too different than Doctor Who, not to mention unnecessarily vulgar. However once I got to know the characters and formula, it turns out Torchwood is a unique sci-fi program. Capt Jack carries the show. And, gosh, Tosh is so sexy.

this is so amazing. would watch again.

At first glance, an adult orientated spin off of Dcotor Who was not a good idea. Then you actually watch Torchwood and realise that it is the best spin off of any show ever. Absolutely amazing and the best writing of Chris Chibnall's career even though he's ruined Doctor Who

if I was to compare the Russel T Davies Era of the Doctor Who universe and it's spinoffs such as Torchwood, then I would have to go with Star Trek's TNG/DS9/Voyager years or even Marvel's Netflix universe

Torchwood is a generally well-written television program that doesn't only rely on "other-world" monsters but delves into the monsters inside our own society and the enemy within each one of us. I love Torchwood's campiness, and Barrowman and Captain Jack is a master of the one-liners. Barrowman's performances are vastly underrated and his expressions can register a poignancy rarely seen on TV.

The first time I watched this, I think I was 14. It seemed a lot more edgy and scary back then. Now I just see that they made it as sexual as possible to get as much attention as possible. I like Cpt Jack in gay relationships and there isn't a tone of that in season 1. Also WTF with Owen and Gwen? Total BS.

As spinoff of Doctor Who, it features female favorite Captain Jack Harkness protecting Cardiff (and the world) from aliens and strange phenomenons. Showrunner Russell T Davies creates some real interesting characters and stories, but without the doctor to save the day, it all comes to a heartbreaking cruel climax. Season 4 changed setting and cast, aiming at an american audience, which was an epic disappointment.