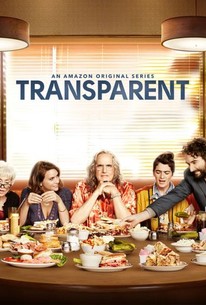 Where to watch
Subscription
You might also like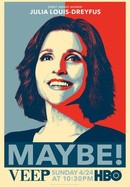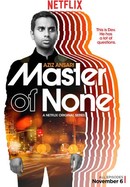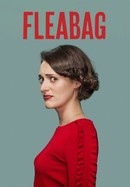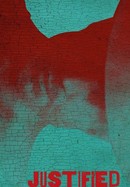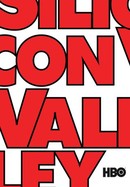 Rate And Review
Transparent: Season 2 Photos
News & Interviews for Transparent
Audience Reviews for Transparent: Season 2
Not enough words or thoughts that I can conceive of to describe the pure genius and sheer power of this season of television. Unprecedented. Stunning. Beautiful.

Puntaje Original: 7.0 Un notorio trabajo de personajes y giros en la historia que convierten a Transparent en una serie entrañable.

now on season two, what an incredible show, right when you think where it's going , surprise.

Transparent è passato dall'essere una frizzante serie pedagogica, che ben si prestava all'educazione al sentimento, ad una sottospecie di soap opera, sicuramente ben confezionata, sì, ma anche con tutti i limiti del caso: protagonisti nemmeno troppo profondi, caratterizzati da un'apparente imprevidibilità che in realtà dà poi vita a dei sub plot sempre molto simili. dopo 20 episodi penso di averne le palle piene.

Successfully builds upon last season's tone with more drama and more details to our amazing characters. Great acting, great cinematography, amazing characters, and a beautifully flowing plot. I also love the connections with the past and it's critique on modern feminsim.

In this second season Transparent manages to keep its sensitivity, honesty and poignant humor while adding new touching and heartbreaking plots that dive even deeper into the characters lives resulting in a must-see dramedy.

A simply perfect season of television. Beautifully woven with flashbacks of ancestral ties in the family, and a little redemption thrown in. Couldn't have loved season 2 more.

I just wish the sexuality wasn't so fluid. Seems kind of funny coming from a gay guy, but does every female character have to experiment with other females. Glad to see by the last episode that the characters were coming back to a more normalized version of themselves...

Just as sublime as season 1. Transparent's second season is perhaps even better than the last. The characters are as flawed as ever, but never less than fascinating. The performances are spotless all around, and the humor, poignancy, and uncompromising bleakness; as well as the tender and sensitive handling of its subject matter, makes it one of the best shows you could ever have the pleasure of viewing.

No just no! Being trendy is just so untrendy!
See Details